Phuket announces measures to reassure Chinese tourists after deadly accident
People's Daily app
1531834554000
Bangkok (People's Daily) - In the wake of a deadly boat accident that killed 47 Chinese, the governor of Phuket announced Tuesday a host of measures to reassure tourists that the Thai resort island is a safe destination.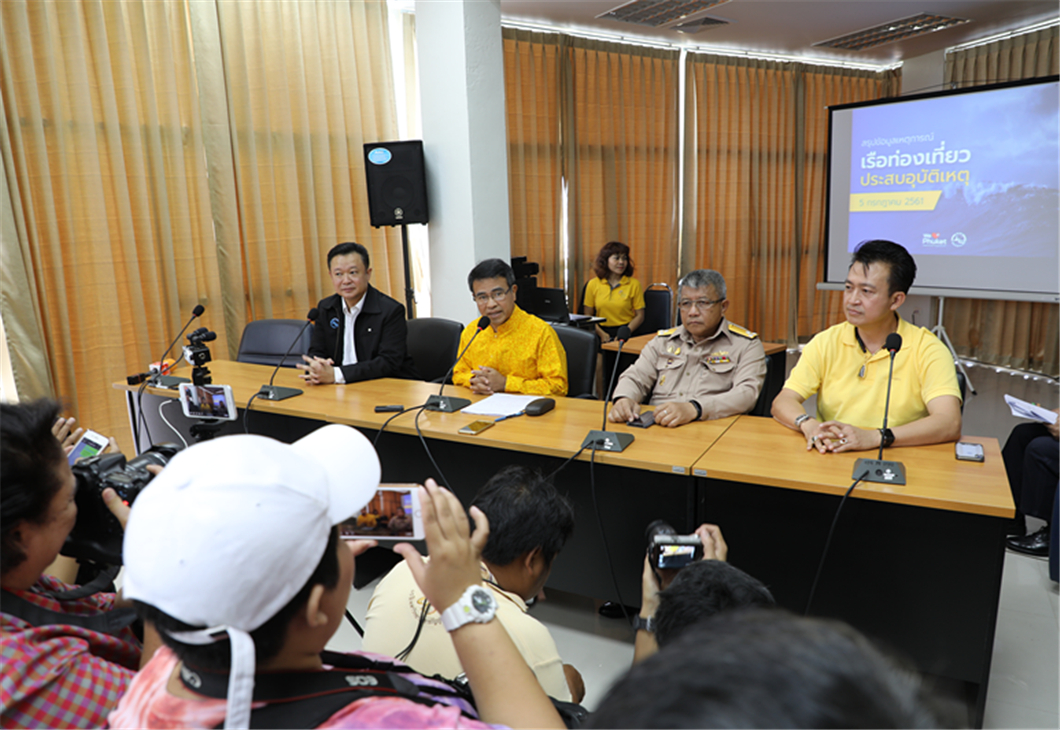 (Photos: People's Daily/ Zhao Yipu)
The measures include increased safety inspections of boats, mandatory safety communication bracelets for all boat passengers, and an app for tourists that tracks dangerous weather and traffic conditions.
Governor Norraphat Plodthong introduced the measures at Chalong port in Phuket, saying, "There are many boats whose qualifications are unauthorized. We will implement regional regulations to optimize the management of vessels," said the governor.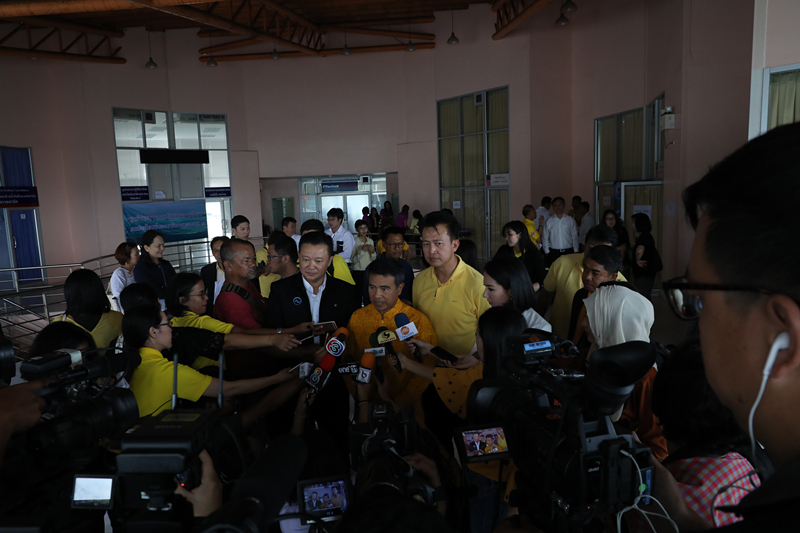 He said that the law enforcement departments in Phuket have coordinated with other departments to set up a joint inspection unit. The unit will use mobile patrols to carry out safety checks of boats.
The patrols will screen the condition of the boats, qualifications of the staff and life-saving equipment to improve safety standards and reassure tourists.
The governor added that in the future, all tourists on board will be equipped with communication bracelets so that they can ask for help in case of emergency.
In addition to communication bracelets, Phuket officials will equip all vessels of more than 25 passengers with communication signal device provided by AIS, a telecom operator in Thailand.
Thai officials are developing a mobile phone application which will allow tourists to know weather changes, traffic conditions and other information and warn them of potential dangers at tourist sites and events. A Wechat account will also be set up to provide information for Chinese tourists.
(Compiled by Han Xiaomeng and Yang Chuchu)