British govt to review fracking as a possible domestic energy source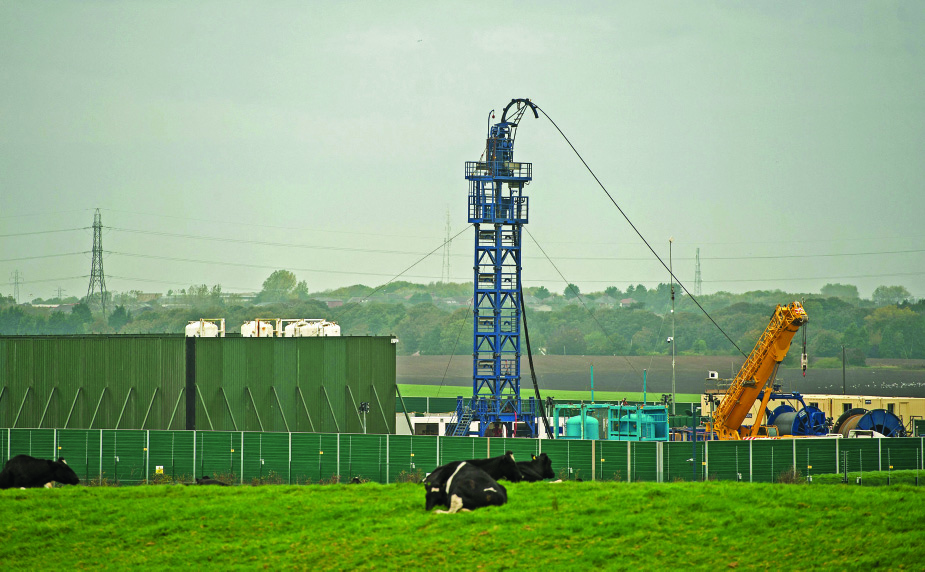 The United Kingdom has cited the crisis in Ukraine as a reason to revisit shale gas fracturing, otherwise known as fracking, on British soil, in a move that has caused controversy among environmental campaigners and political party opposition.
There has been a ban on fracking in the UK since 2019, when shale gas extraction in Lancashire led to minor earthquakes and environmental and local community groups raised concerns over the fledgling industry.
In a letter sent on Tuesday, Business Secretary Kwasi Kwarteng asked the British Geological Society, or BGS, to conduct a three-month survey and report back on any "new developments in the science of fracking" that could "reduce the risk and magnitude of seismic events". Kwarteng also asked the BGS to look into any new sites outside of the county of Lancashire that might have less "problematic geology".
Kwarteng said that while fracking was not a solution to the current hike in gas and oil prices, the conflict in Ukraine meant that the government should "keep all possible energy generation and production methods on the table".
Last month, Kwarteng also cited the conflict in Ukraine as justification for expanding drilling operations in the North Sea, where the government is expected to greenlight six new gas and oil projects this year.
Earlier this week, United Nations Secretary-General Antonio Guterres condemned any nations for considering new fossil-fuel projects, after the Intergovernmental Panel on Climate Change, or IPCC, published a dire warning on the state of global warming.
Caroline Lucas, a UK member of Parliament and former leader of the Green Party, called the government's decision on fracking "utterly absurd".
"The very day after the IPCC says emissions are at their highest level in human history, and we're on a fast-track to climate disaster, our government decides that the answer to our energy crisis is fracking," Lucas said on Twitter.
Ami McCarthy, a political campaigner for Greenpeace UK, said she was concerned that the UK Energy Strategy, which is expected this week, would spell bad news for climate efforts.
"Less than 24 hours after the UN has slated new fossil fuels investments as economic madness, the government has launched a review into fracking," she said. "This does not bode well for Thursday's upcoming energy strategy."
Andy Mayer, energy analyst at conservative UK think tank the Institute of Economic Affairs, supported the review on fracking.
"The central issues are simple. The UK needs gas … the UK can either frack this gas or import it from elsewhere," Mayer said. "If we frack, we can use the tax to fund our low-carbon transition and compensate local communities."
Some experts have questioned if the UK is suitable for commercial fracking, and there are questions over the timing of potential renewed exploration, since the UK has committed to decarbonizing its power system by 2035 and achieve net-zero emissions by 2050.
"Risks associated with fracking in the UK are manageable within a strict regulatory framework," said Andrew Aplin, a geoscience professor at Durham University. "But shale gas would only make a significant dent to UK imports if, over the next few years, thousands of successful wells are drilled at hundreds of sites across northern England."