Pakistan telecom regulator blocks TikTok over 'immoral and indecent' content
Pakistan Telecommunication Authority (PTA) on Friday said it has blocked social media app TikTok for failing to filter out "immoral and indecent" content, adding that the authorities remain open to further review and moderation.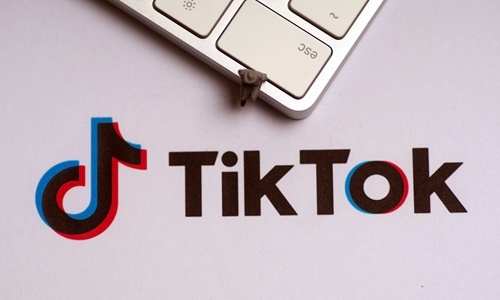 File photo: VCG
The move is in light of complaints from different segments of the society against immoral/indecent content on the platform, said the regulator.

The PTA said TikTok has been informed that the regulator is open to engagement and will review its decision subject to a satisfactory mechanism by TikTok to moderate unlawful content.
So far, TikTok has not commented on the matter.
According to the latest transparency report of TikTok, the company released an expanded set of policies in Community Guidelines to promote an uplifting and welcoming app environment.
In the first half of 2020, over 104 million videos were removed globally for violating its guidelines, which is less than 1 percent of all videos uploaded on TikTok. Of those videos, the company said it found and removed 96.4 percent of videos before a user reported them, and 90.3 were removed before they received any views.