Israel's COVID-19 death toll hits 71 as total cases climb to 9,404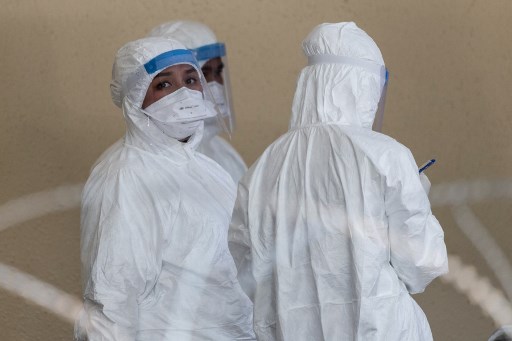 File photo
JERUSALEM, April 8 (Xinhua) -- Israel reported six new death cases from the novel coronavirus, bringing the death toll to 71, the state's Ministry of Health said Wednesday.
The six victims, aged 67 to 97, all suffered from other serious diseases.
The ministry added that a total of 9,404 people in Israel were tested positive for COVID-19 so far.
Of the 740 patients being treated in hospitals across Israel, 147 are in serious condition and 199 are in moderate condition.
Of the other 8,593 patients, 5,985 are treated in home quarantine, 859 in hotels converted into treatment facilities, 801 have recovered, and the remaining 948 will be treated at home, hotel or hospital according to decisions to be made soon.
Also, the Israel Employment Service said that the state's unemployment rate jumped from 4 to 25.33 percent since the beginning of March due to the pandemic.
According to the bureau, 911,709 Israelis have applied for unemployment benefits since March 1. The total number of unemployed people in Israel exceeds 1 million.