China features homegrown nuclear power technology at int'l exhibition
People's Daily app
1530115644000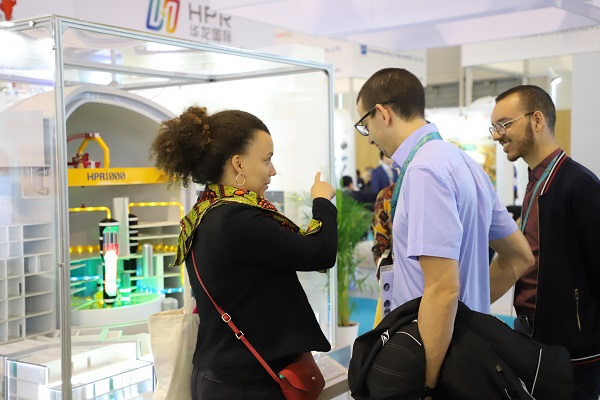 The third World Nuclear Exhibition (Photos: Li Yongqun/People's Daily)
Paris (People's Daily) - China showed off its homegrown Hualong One nuclear technology at the third World Nuclear Exhibition in Paris, confident that the design will be used around the world.
The theme of the exhibition, which opened Tuesday, is "A New Era For Civilian Nuclear Power." It attracted China, France, the US and other 24 countries to participate. A total of 15 Chinese companies took part in the event.
Long Maoxiong, a deputy secretary of China's nuclear industry association, said, "We hope our exhibit can show China's technology and management ability to the world, letting other countries know about China's current nuclear power technology situation and its future. We want to contribute to worldwide nuclear power development."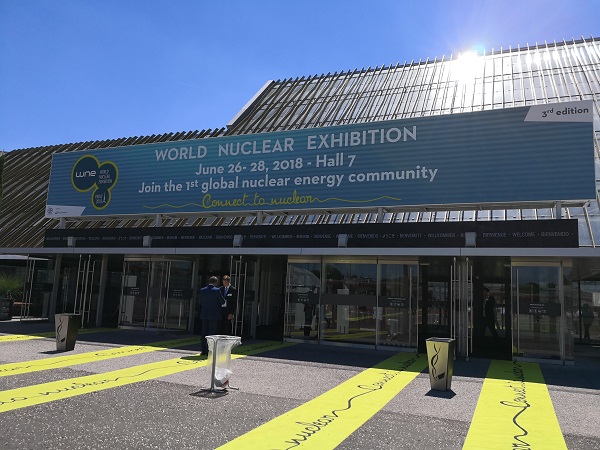 The third World Nuclear Exhibition
On Tuesday, Beijing Guangli Nuclear System Corporation, a subsidiary of the China General Nuclear Power Group (CGN), signed a contract with Britain's Rolls-Royce to promote a new nuclear digital control platform.
At the exhibition, China showed off Hualong One, China's representative nuclear power technology.
Zheng Dongshan, CEO of CGN, said, "Hualong One can be representative of China's nuclear power technology. In this exhibition, Hualong One has achieved attention from the worldwide market."
He noted that Hualong One is undergoing regulatory scrutiny in Britain. Once approved, the road will open for China's nuclear power building in Britain. Hualong One is also drawing attention in Southeast Asia and the Middle East.
Zou Yongping, head of the Hualong International Nuclear Technology Corporation, noted that China invented the core intellectual property at the heart of the design, which will be strongly competitive and widely used.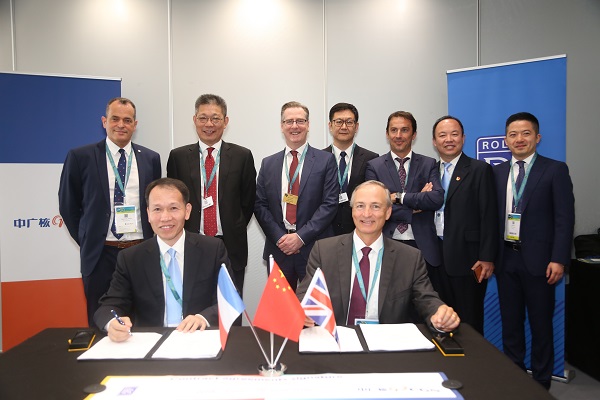 The third World Nuclear Exhibition