Death toll from Somalia bomb attack rises to 53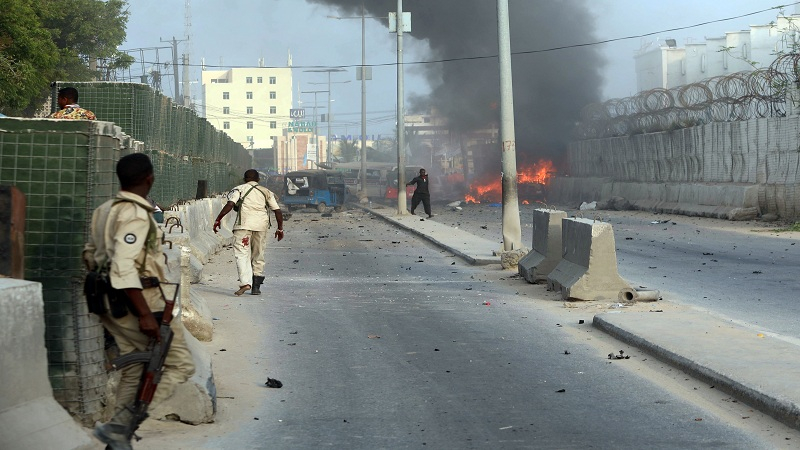 The deathtoll continues to rise from an Al-Shabab attack on Friday in Mogadishu, Somalia. (Photo: CGTN)
The death toll from Friday's bomb attacks in Somalia's capital Mogadishu continues to rise.
AP reports that Somali hospital and police sources say the death toll has risen to 53 with over 100 injured.
Four car bombs by Islamic extremists exploded outside a hotel in Mogadishu, Friday afternoon.
After the three explosions in front of the hotel, a fourth blast hit as medics attempted to rescue the injured.
Islamic militant group al Shabaab, which has ties to al Queda claimed responsibility for the attack.
Capt. Mohamed Hussein, a senior Somali police officer, said many of the injured suffered horrific wounds, raising fears that death toll could rise further.
Ahmed Yusuf, a nurse at Madina hospital, said that Mogadishu's hospitals are coping to treat the influx of wounded victims who continued to come in Saturday.
Somalia has been engulfed by violence and lawlessness since dictator Mohamed Siad Barre was toppled in the early 1990s.