Airline says flights continue despite curfew
SriLankan Airlines is telling passengers booked on flights out of the country that they will be able to fly despite the curfew imposed after deadly Easter Sunday attacks.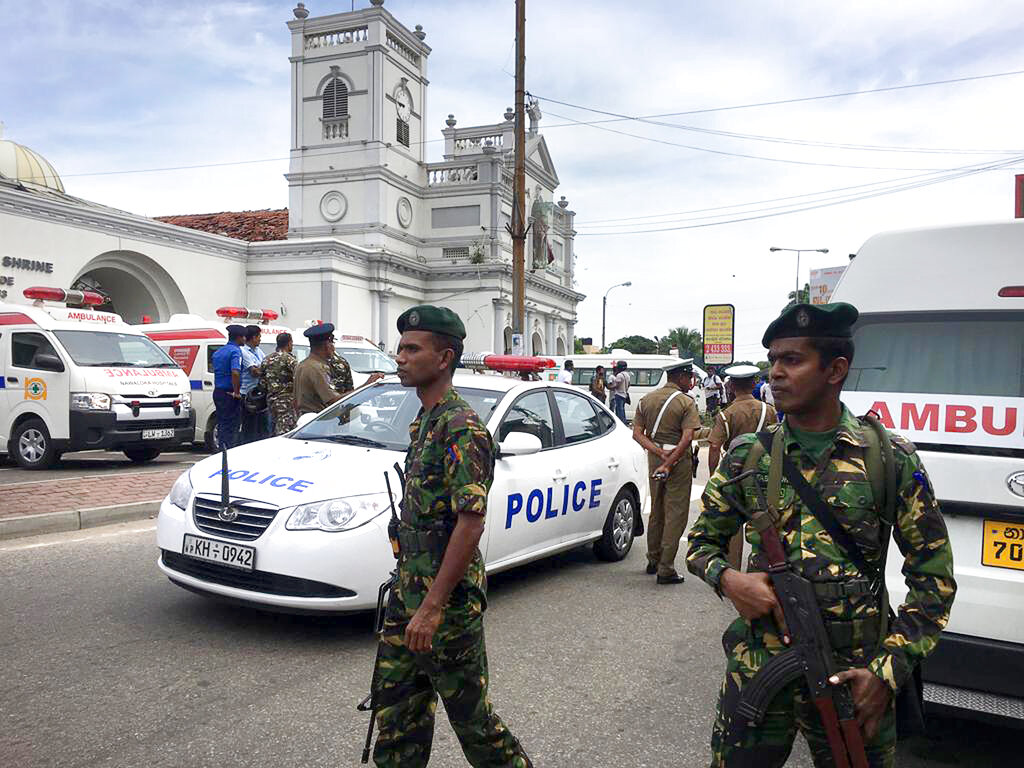 Sri Lankan Army soldiers secure the area around St. Anthony's Shrine after a blast in Colombo, Sri Lanka, Sunday, April 21, 2019. (Photo: AP)
The carrier says in a statement that travelers on all airlines operating out of Bandaranaike International Airport can access the airport by showing their tickets and passports at checkpoints.
The airline says security has been tightened at the airport, and it advises passengers to arrive four hours before their scheduled flights.
Authorities have imposed a 12-hour overnight curfew beginning at 6 p.m. after a series of coordinated deadly blasts rocked the heavily touristed island nation.