UNICEF: World Immunization Week 2019
Find out how vaccines keep your child and community safe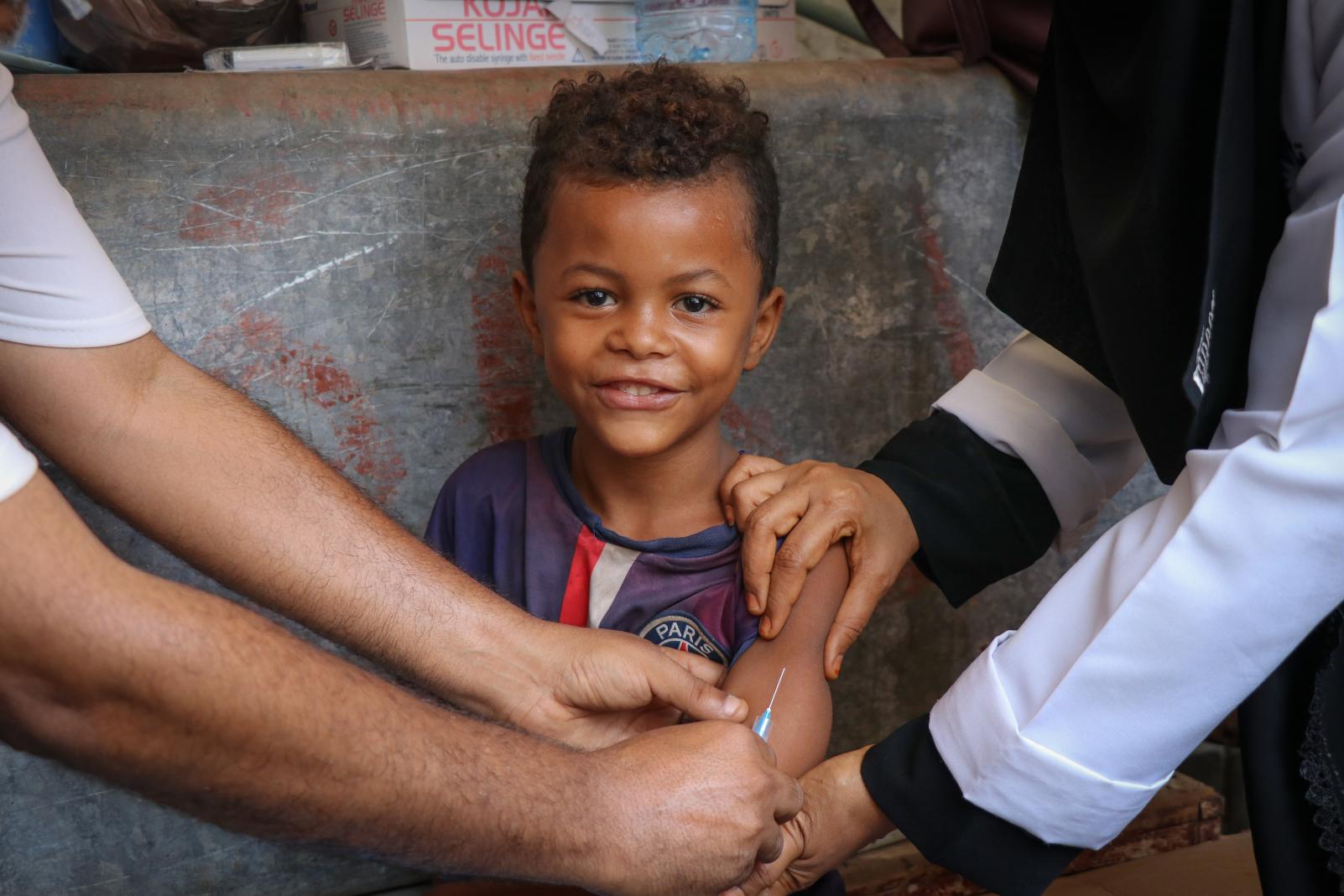 (Photo: UNICEF)
Vaccines act as a shield, protecting children and newborn babies from dangerous diseases and saving up to 3 million lives each year.
Yet, there are still nearly 20 million unvaccinated and under-vaccinated children in the world today. These children are at risk of serious illness, complications, and even death.
Many parents want to vaccinate their children, but can't because they don't have access to healthcare. But increasingly, some parents are choosing not to.
This reluctance often stems from misconceptions about vaccines, or complacency about the likelihood of getting infected. That's why staying informed about the benefits of vaccines – and the risks of not getting vaccinated – is more important than ever.
This World Immunization Week, UNICEF is launching a global campaign to emphasize the power and safety of vaccines among parents and social media users. From 24-30 April, the Bill & Melinda Gates Foundation will contribute US$1 to UNICEF for every like or share of social media posts using the hashtag #VaccinesWork, up to US$1 million, to ensure all children get the life-saving vaccines they need.
Help protect children from deadly diseases by telling parents around the world, #VaccinesWork!