Lakers officially signs LeBron James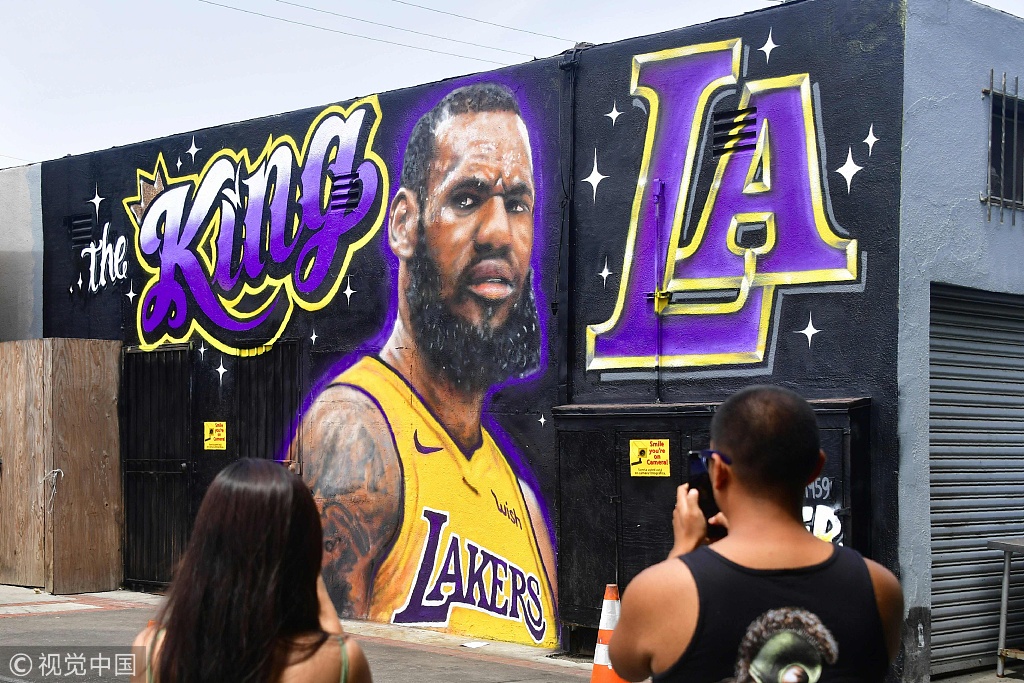 Photo: VCG
LOS ANGELES, July 10 (Xinhua) -- LeBron James' representatives at Klutch Sports Group announced on Monday that the four-time NBA MVP had officially signed the contract with Los Angeles Lakers.
"Officially signed with the @Lakers," Klutch Sports Group tweeted.
The tweet includes a photo which shows James and his contract, alongside with agent Rich Paul and Lakers general manager Rob Pelinka.
The 33-year-old forward had reach NBA finals in eight straight years since 2011, and won three of them. As an Ohio native, he brought Cleveland its first championship in 52 years by claiming NBA title with Cleveland Cavaliers in 2016.
"This is a great day for the Lakers organization and Lakers fans all over the world to welcome LeBron James, a three-time NBA champion and four-time NBA MVP," said Magic Johnson, Lakers team president of basketball operations, in a statement.
"He is the best player in the world." Johnson added.
Los Angeles is a big attraction for James as the Lakers has ample salary cap space at their disposal and James owns multiple homes in the city.