UK coronavirus cases soar by more than 3,000 in highest Sunday rise since May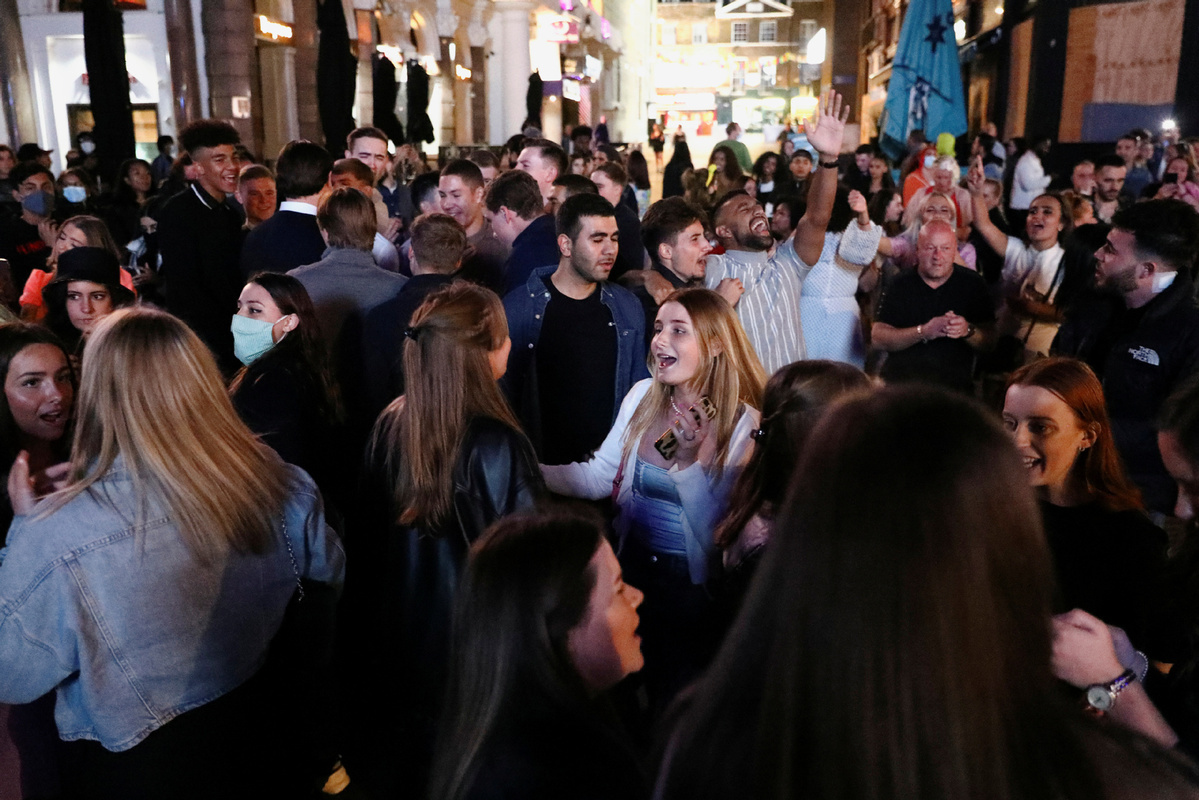 People sing and dance in Leicester Square amid the coronavirus disease (COVID-19) outbreak in London, Britain Sept 12, 2020. [Photo/Agencies]
LONDON - Coronavirus cases on Sunday soared in Britain by more than 3,000 in the highest rise on a Sunday since mid-May.
As of 09:00 am (0800 GMT) on Sunday, there have been a further 3,330 lab-confirmed cases of coronavirus in the country, according to the latest government figures.
It followed a further 3,497 cases which were confirmed on Saturday, also the highest rise on a Saturday since May.
Overall, 368,504 cases have been confirmed by the British government.
The government dashboard also said a further five people had died within 28 days of testing positive for COVID-19 as of Sunday. This brings Britain's total to 41,628.
Separate figures published by the British statistics agencies showed that there have now been 57,400 deaths registered in Britain where COVID-19 was mentioned on the death certificate.
The figures were revealed at a time when countries, such as Britain, China, Russia and the United States, are engaged in a race against time to develop a vaccine for the new coronavirus.