New publication highlights London's role as offshore RMB center
People's Daily app
1537968702000
London (People's Daily) - The first London RMB Business Quarterly report jointly produced by the City of London Corporation and The People's Bank of China's Representative Office for Europe launched on Wednesday.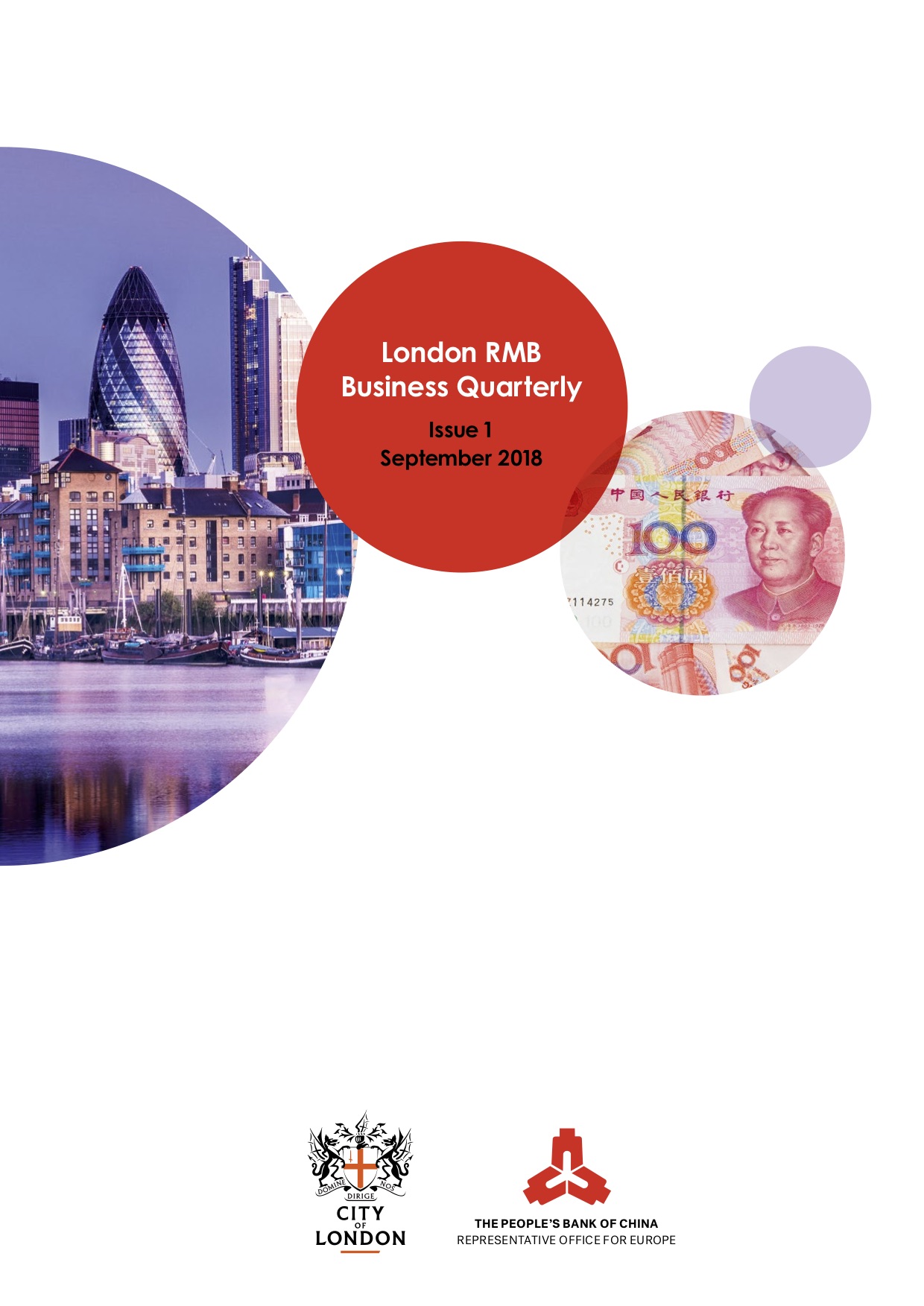 The cover page of London RMB Business Quarterly Issue 1
The content of the publication covers the London yuan-denominated foreign exchange, bond, credit, clearing and cross-border settlement markets, as well as the United Kingdom's status as an offshore RMB center.
This publication aims to further highlight the roles that London plays as an offshore RMB center, and to encourage investors' confidence in the Chinese currency and China's financial markets.
"China is a market of immense value to the UK and there exists a deep and meaningful relationship between the two countries across many sectors, in particular foreign exchange," said Catherine McGuinness, chairman of policy and resources of the City of London Corporation. "Through these new quarterly reports I hope we can further increase awareness of the currency and its role in London's financial ecosystem."
"2018 marks the 40th anniversary of China's reform and opening-up. It is an important time to look ahead to the future. It's an excellent time for us to be working closely with the [Chinese central bank] on this report and considering how London can expand further RMB products, volumes and innovation," said Sherry Madera, special adviser for Asia of the City of London Corporation.
Jin Mei, chief representative of the Representative Office for Europe of the People's Bank of China, said, "In recent years, London has made great strides in becoming a leading Western hub for the RMB. In the future, London will likely play a vital role in supporting global use of the RMB and facilitating international access to China's domestic capital market."
By far, London ranks first for offshore RMB foreign-exchange transactions. It receives the largest share of RMB payments outside of greater China. London maintains the biggest offshore RMB clearing center outside of Asia. According to the report, in the second quarter 2018, the RMB foreign exchange market transactions increased significantly, the daily offshore RMB trading volume in London averaged GBP 69 billion ($90.8 billion), up 13.54 percent quarter on quarter and 32.85 percent year on year; 7 Dim Sum bonds were newly listed on the London Stock Exchange, for a total of 102 Dim Sum bonds listed so far with a total size of 31.11 billion yuan. By June 2018, the total actual cross-border RMB settlement between China and the UK amounted to 176.2 billion yuan, an increase of 143 percent year on year.