Chilean president announces initiative to reduce violence in schools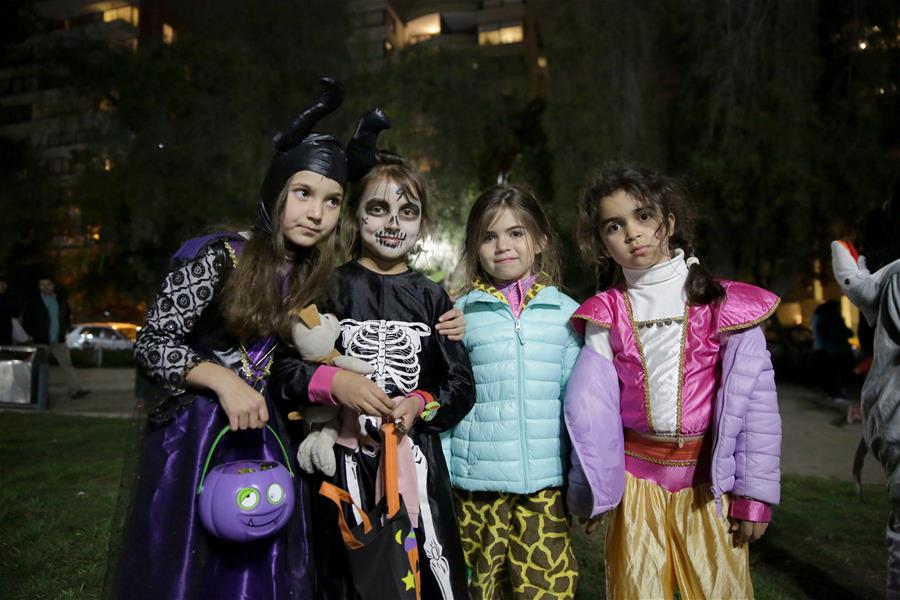 Children participate in celebration of the annual Halloween in Santiago, Chile, Oct. 31, 2017. (Photo: Xinhua)
SANTIAGO, Sept. 20 (Xinhua) -- Chilean President Sebastian Pinera on Thursday put forward a project to reduce violence in schools following the outcry from teachers and staff over aggression they face at work.
The president explained that the Secure Classroom Initiative would give school directors extra powers to "deal with those who commit acts of grave violence" on school grounds.
He confirmed that the initiative, to be debated by Congress, will permit directors to expel any student who acts violently at school.
"The government is not going to tolerate this situation. We will take any necessary measures to bring about peace and create an environment favorable to learning in our classrooms," said the president.
Pinera called on school authorities to "take adequate measures" to prevent and punish those responsible for violence.
The president condemned the actions of masked groups at the National Institute in Santiago, one of the country's oldest and most prestigious schools, who sprayed staff with the carcinogen, benzene, a few weeks ago.
He also presented a national education quality plan, including plans to teach digital literacy and create centers of innovation.
"We are convinced that nothing can improve the quality of education if, inside schools or colleges, there is violence against teachers or the school community," stated Pinera.