Strike averted at New York's main fruit and vegetable market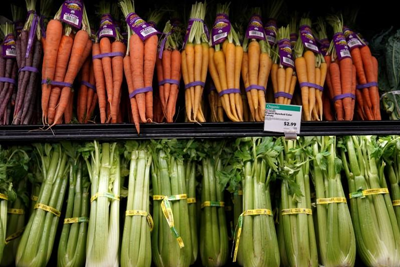 Photo: Reuters
A work stoppage at a market that supplies much of New York City's fresh fruit and vegetables was averted early on Wednesday when negotiators tentatively reached a new pay deal, the labor union and merchants' association said.
Employees at the sprawling Hunts Point Terminal Produce Market in the city's Bronx borough had been prepared to go on strike for the first time since 1986 if there was no agreement before the previous contract expired at midnight.
The agreement reached overnight covers 1,100 warehouse workers, drivers and other employees belonging to the Teamsters Local 202 union.