Wu becomes first Chinese to win Euro prize for innovation
People's Daily app
1537174995000
Rome (People's Daily) - Chinese scientist Yican Wu became the first Chinese to win the European Prize for Innovation in Fusion in Sicily, Italy on September 16.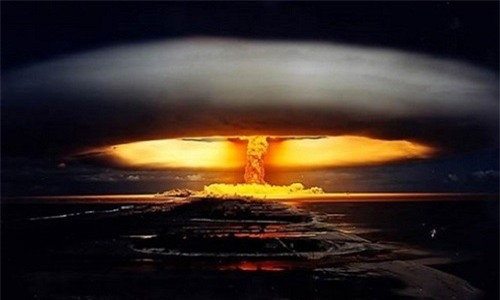 Illustration image: nuclearsecrecy.com
Patrick Child, the Director for Energy Research of European Commission, said Wu was awarded for his pioneering contributions to the frontier domains of neutron physics in nuclear energy.
The prize, also known as the SOFT Innovation Prize, was launched by the European Commission in 2014 within the biggest research and innovation program Horizon 2020. The award is given every two years.
The objective of the prize is to recognize outstanding researchers or industries in the world that endeavor to find new solutions, possibly with wider applications, to the huge challenges of fusion.
Neutronics is the key issue of nuclear energy systems. Wu is renowned for nuclear energy neutronics. He devoted himself to the research of neutron physics in nuclear energy for over 30 years and made significant contributions to the development of methodology and key technology.
SuperMC, the Super Multi-functional Calculation Program for Nuclear Design and Safety Evaluation, overcomes the challenges of accurate modeling and calculation of complex nuclear systems.
The program has become a very important tool in this field, and has had large-scale applications in more than 60 nations as well as 30 mega nuclear engineering projects, such as the International Thermonuclear Experimental Reactor (ITER).
Cover image: Professor Wu Yican and his team. (File photo: Chinanews.com)