Indian minister latest accused as #Metoo snowballs in India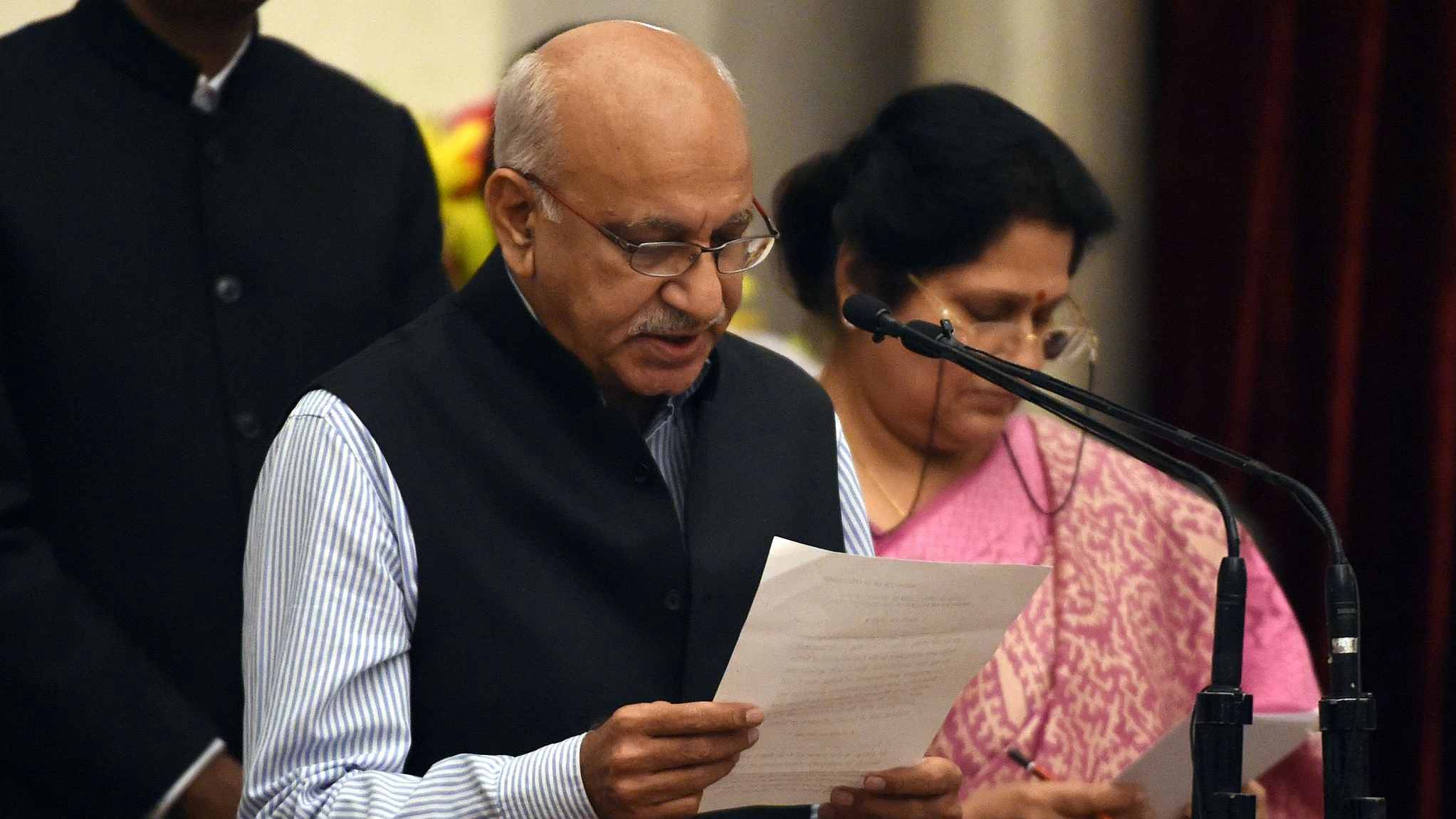 (Photo: CGTN)
A minister in Prime Minister Narendra Modi's government was accused on Tuesday of sexual harassment, as India's #Metoo movement gathered pace following a string of allegations against Bollywood directors, actors and journalists.
Female journalists took to Twitter to allege how M J Akbar, a well-known former news editor and now a junior foreign minister, conducted job interviews in fancy hotel rooms and made sexual advances when they were starting out in the media.
The first journalist to go public with the allegations, Priya Ramani, identified Akbar as the unnamed editor whom she had written about in an article last year.
Ramani said Akbar called her to a Mumbai hotel room for a job interview when she was 23.
He was "an expert on obscene phone calls, texts, inappropriate compliments and not taking no for an answer," she said in the article which she re-posted on Twitter on Monday.
"You know how to pinch, pat, rub, grab and assault. Speaking up against you still carries a heavy price that many young women cannot afford to pay."
Another journalist, Prerna Singh Bindra, said Akbar "made life at work hell" when she refused his sexual overtures.
Akbar, who is also a member of parliament, had yet to comment on the accusations. Foreign Minister Sushma Swaraj meanwhile ignored reporters when asked whether she would investigate the claims.
Many women in India have in recent days taken to social media to out sexual predators, emboldening others to come out with their experiences.
Bollywood figures, stand-up comedians and top journalists have been accused of abusing their positions and behaving improperly towards women.
The trigger appears to have been actress Tanushree Dutta, who accused well-known Bollywood actor Nana Patekar of inappropriate behavior on a film set 10 years ago.
Late Monday, writer and producer Vinta Nanda published a Facebook post saying she had not only been raped but "brutalized and violated endlessly" by a popular actor 19 years ago.
She did not name him directly but gave enough hints which led others in the Hindi film industry to quickly identify him on Twitter as Alok Nath.
62-year-old Nath, adored for his fatherly on-screen persona, said he neither denied nor admitted the accusations against him.
"It (rape) must have happened, but someone else would have done it," he was quoted by Indian news channel ABP as saying.
On Monday, the political editor of the leading Hindustan Times daily quit amid swirling allegations of sexual misconduct.