SpaceX Christmas delivery delayed by communication problem
A communication drop-out has delayed a Christmas delivery at the International Space Station.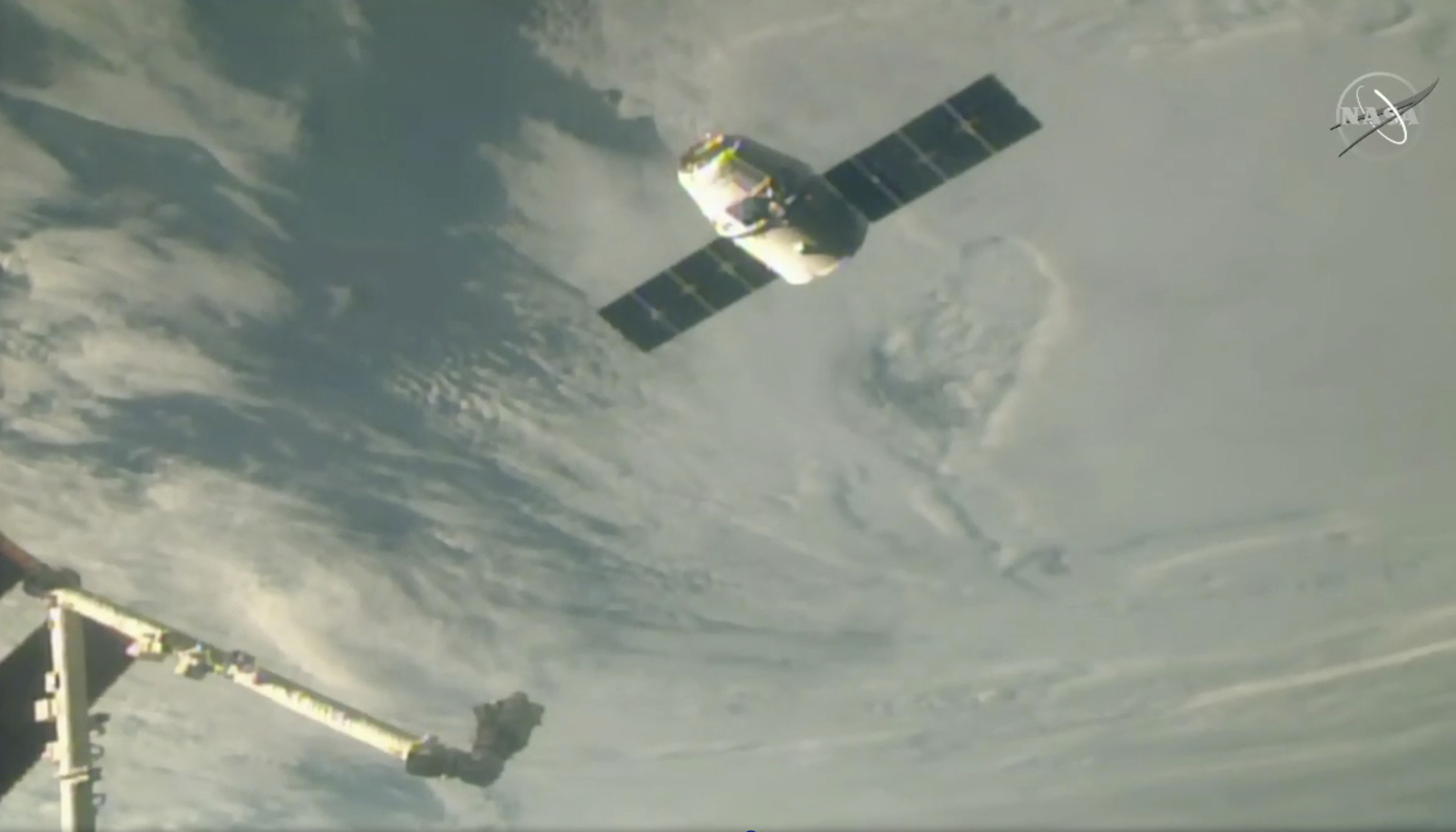 In this image taken from NASA Television, the SpaceX Dragon cargo spacecraft approaches the robotic arm for docking to the International Space Station, Saturday, Dec. 8, 2018. (Photo: AP)
A SpaceX capsule full of holiday goodies got to within 32 feet (10 meters) of the orbiting complex Saturday. But trouble with a communication satellite network forced a last-minute delay.
For safety, Mission Control ordered the Dragon capsule to back up to the 100-foot (30-meter) point. Communication temporarily dropped out, meanwhile, between the space station and ground controllers.
NASA says there's no reason to think the Dragon still can't berth Saturday, three days after launching from Cape Canaveral, Florida. The trouble is with equipment in New Mexico that serves the Tracking and Data Relay Satellite system. NASA is switching to another TDRS (T-driss) satellite, to get around the problem.