Senate votes to advance resolution halting US support for Yemen operation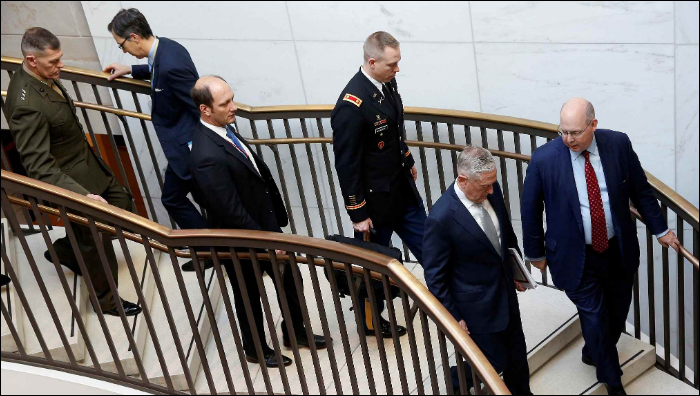 (Photo: CGTN)
The US Senate on Wednesday voted to advance a resolution that could halt US support for the Saudi-led military operation in Yemen.
The bipartisan resolution aims to push forward legislation that would end US support for the military operation of the Saudi-led multinational coalition in Yemen, a rebuke to Saudi Arabia and the US administration, which had argued that Saudi Arabia is key to containing Iran in the Middle East, buying US weapons and keeping the global oil price stable.
The 63-37 vote, setting up the start of a floor debate on the resolution next week, was widely considered a strong signal of the Senate's rage over Saudi Arabia's alleged role in the murder of journalist Jamal Khashoggi.
Earlier on Wednesday, US Secretaries of State Mike Pompeo and Secretary of Defense James Mattis, briefed the Senate to lobby against the resolution.
However, their efforts seemed to have little sway on senators of the two parties that have been enraged over Saudi Arabia's allegedly inconsistent responses to its role in Khashoggi's death and casualties in Yemen.
Pompeo said after the briefing that the vote would be "poorly timed" as diplomatic efforts to end the conflict in Yemen are underway.
Khashoggi has been missing since he entered the Saudi consulate in Istanbul on Oct. 2. The Saudi authorities said Khashoggi died in a "brawl" in its consulate.
The US Congress has urged a thorough investigation into his murder, and threatened to take more actions against Saudi Arabia if those responsible were not held accountable.
However, the administration has been reluctant to further punish the Saudi government. Pompeo said in an article sent to the media on Wednesday that the death of Khashoggi has "heightened the Capitol Hill caterwauling and media pile-on."