UN chief condemns attack in eastern Afghanistan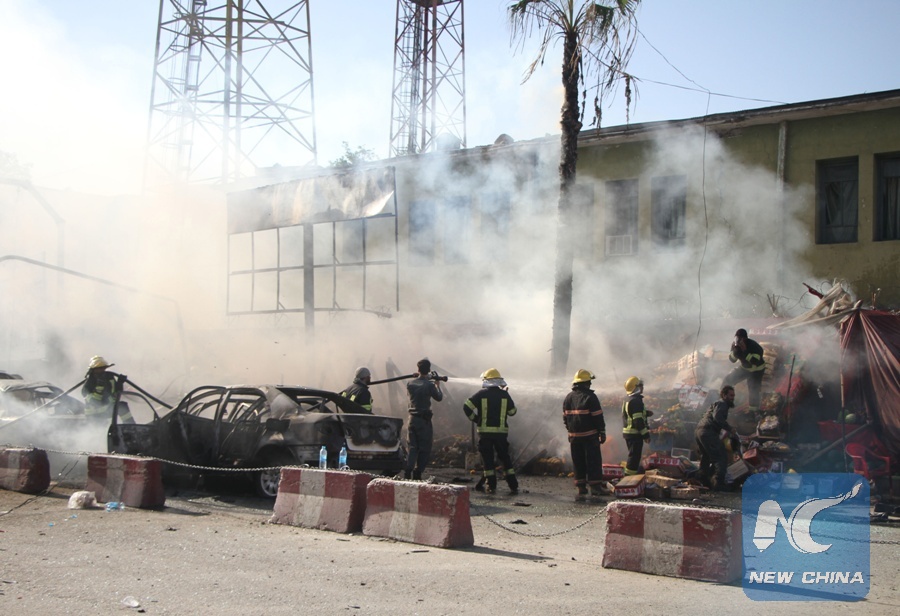 Afghan security force members inspect the site of a suicide attack in Nangarhar Province, Afghanistan, July 1, 2018. (Photo: Xinhua)
UN Secretary-General Antonio Guterres condemned Monday the suicide attack in eastern Afghanistan the day before that killed at least 19 civilians.
Speaking through his deputy spokesperson Farhan Haq, Guterres said any attack targeting civilians is unjustifiable and in clear violation of international law.
He urged all parties to uphold their obligation to protect civilians, including minority communities, and cease targeting civilians and civilian facilities.
The majority of the victims of Sunday's attack belong to Afghanistan's small Sikh and Hindu community.
The UN chief pledged the world body stands with the people and government of Afghanistan as they strive for peace and reconciliation for their country.
He also extended his condolences to the families of the victims and wished a speedy recovery to those injured.
A suicide bomber targeted a convoy of Sikhs and Hindus on their way to meet Afghanistan's president in the eastern city of Jalalabad on Sunday, killing at least 19 people and wounded 20 others, including children.