Pompeo notes progress and "more work to be done" after visit to DPRK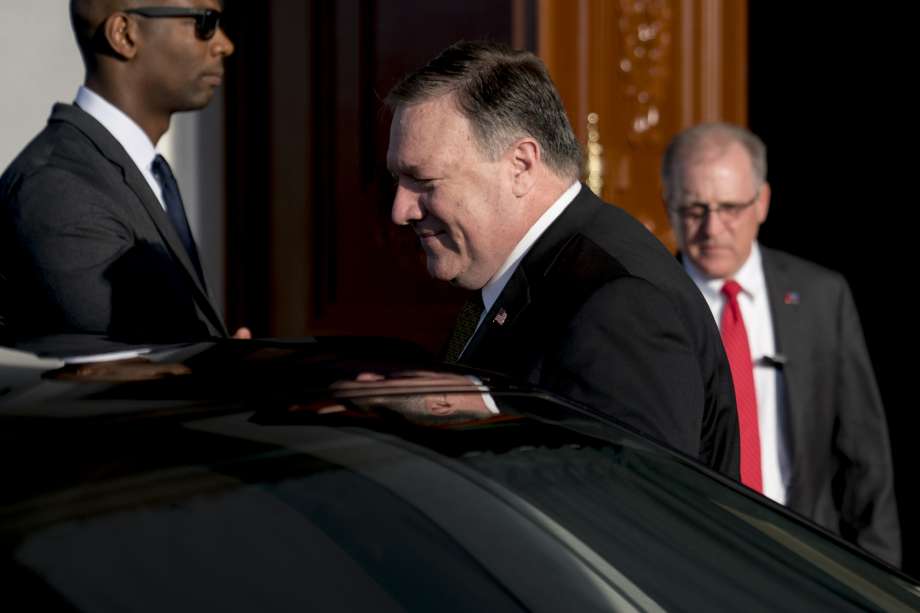 Secretary of State Mike Pompeo departs his guest house in Pyongyang, North Korea, Saturday, July 7, 2018 (Photo: AP/Andrew Harnik)
WASHINGTON, July 7 -- U.S. Secretary of State Mike Pompeo said on Saturday that his visit to the Democratic People's Republic of Korea (DPRK) has made some progress but more work remains to be done.
State Department spokesperson Heather Nauert tweeted that Pompeo spoke briefly before leaving Pyongyang.
"These are complicated issues but we made progress on almost all the central issues. Some places, a great deal of progress, other places, there's still more work to be done," he said.
However, the DPRK expressed deep regret over the result of Pompeo's visit on Saturday, according to Korean Central News Agency.
Pompeo paid a visit to the DPRK from Thursday to Saturday, weeks after U.S. President Donald Trump met with DPRK's top leader Kim Jong Un in Singapore on June 12.