China starts Africa-peacekeeping talk
UN Secretary General Antonio Guterres called on the international community to strengthen cooperation and commitment to peacekeeping during an open debate at the Security Council on Tuesday.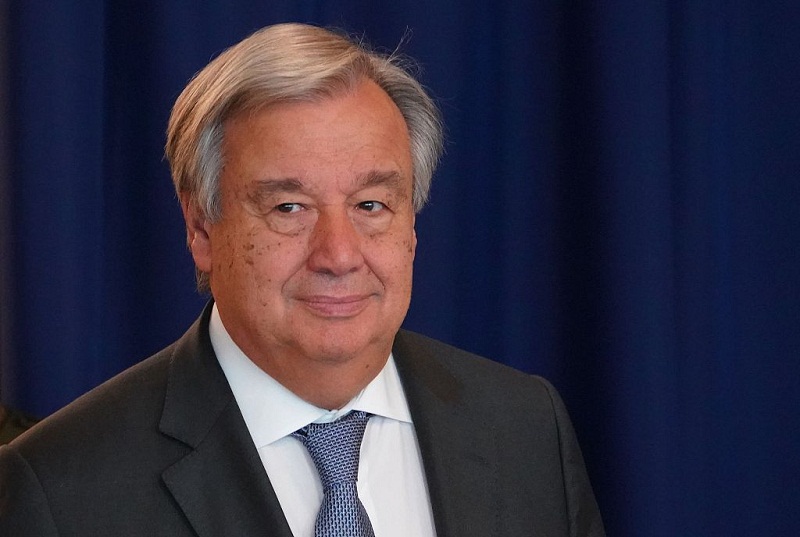 United Nations Secretary General Antonio Guterres poses at the United Nations in New York on September 27, 2018. (File photo: VCG)
"Peacekeeping is a remarkable exercise in global solidarity. United Nations peacekeepers are ready to pay the ultimate price for peace, and we are all in their debt," Guterres said.
He spoke during a debate on strengthening peacekeeping in Africa initiated by China as rotating president of the Security Council this month.
"Africa is a continent full of dynamism and promise," said Ma Zhaoxu, China's permanent representative to the UN. "The African Union (AU) and countries are important forces for the maintenance of world peace and regional stability.
"China initiated this open debate on peacekeeping operations in Africa to increase international community's attention to and input in the course of peace and security in Africa, and effectively assisted the AU and African countries in bolstering the capacity building peace and security," he said.
Guterres thanked China for convening the open debate and for "China's contributions to UN peacekeeping operations in Africa and around the world".
"Some 2,500 uniformed Chinese personnel, including well-trained and equipped individual and formed police units, are making an important contribution to multilateral efforts for peace," Guterres said.
Add to units
"I welcome President Xi's pledge to establish a peacekeeping standby force and hope to build on the 13 units that have already been registered," he added.
Guterres said that the African continent hosts seven of the 14 UN peacekeeping missions and more than 80 percent of the peacekeepers.
African countries provide nearly half of United Nations Blue Helmets deployed around the world, including almost two-thirds of all women peacekeepers and the majority of UN police officers.
He praised the "excellent cooperation" at the "highest levels" between the UN and the AU for all those missions to carry out their mandates successfully, including through the two Joint UN-AU Frameworks, on Enhanced Partnership in Peace and Security, and on the Implementation of Agenda 2063 and the 2030 Agenda for Sustainable Development.
"Our partnership with the African Union and African Member States is vital to our collective efforts for peace, and we must continue working to strengthen it," he stated.
"We are working closely with the AU on joint planning for the mandating of their peace support operations and on legal and human rights compliance frameworks."
Major priority
On behalf of China, Ma reiterated that the "Chinese government and people have consistently supported the African countries and people pursue the peace tranquility development and prosperity".
In September, the Beijing Summit of the Forum on China-Africa Cooperation identified Sino-Africa cooperation in peace and security as one of the major cooperation priorities.
"The declaration clearly states that China will support Africa in silencing the guns in Africa by 2020," Ma stated.
Ma said China decided "to establish the China-Africa peace and security fund to support cooperation between China and Africa in peace and security, stability focused on peacekeeping cooperation, (and) continue to provide practice military assistance to AU for its peace operations."
Ma concluded that China "will continue to support Africa in strengthening its peacekeeping capacity-building, settle regional hot-spot issues at an early date, achieve peace, stability and development on the Africa continent, and join hands in shaping a closer community of shared future for China and Africa".