Washington or Tehran? Trump urges countries to take sides
People's Daily app
1533686423000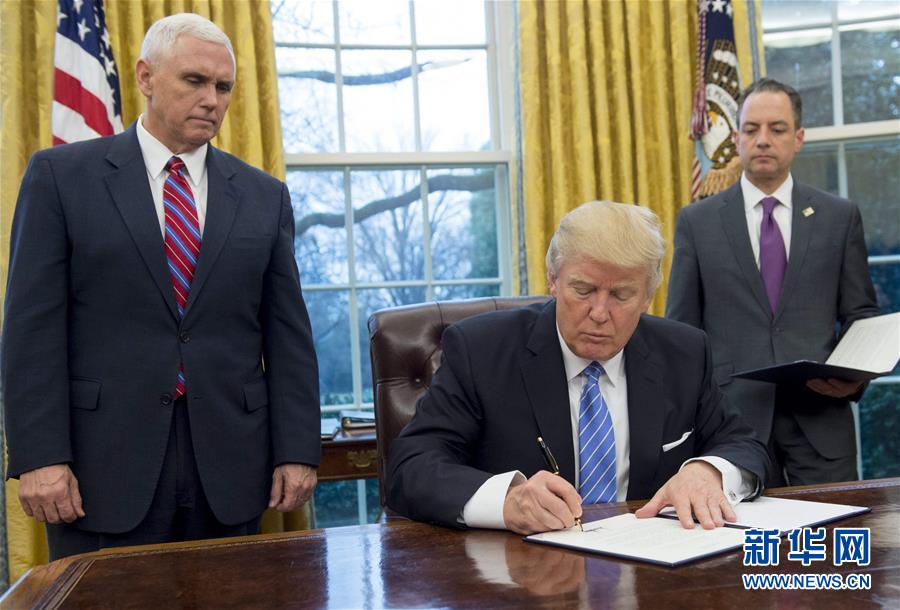 (File Photo: Xinhua)

Islamabad (People's Daily) – US President Donald Trump tweeted on Tuesday that "Anyone doing business with Iran will NOT be doing business with the United States," the same week that Washington stated it will reimpose sanctions on Iran.
The tweet followed an executive order which was signed by Trump on Monday to reimpose sanctions on Iran after the US had exited the 2015 Iran nuclear deal three months ago.
The sanctions, which have been applied on Tuesday, are described by Trump as "the most biting" ever imposed. He also threatened that even tougher sanctions, which will target Iran's energy sector, could follow in November.
Trump claimed that the Iran nuclear deal was a "horrible, one-sided" agreement, which has not achieved the fundamental objective of "blocking all paths to an Iranian nuclear bomb," according to a statement published on the White House's official website on Monday.
Trump said it is up to Iran to decide if it will "either change its threatening, destabilizing behavior and reintegrate with the global economy, or continue down a path of economic isolation."
Previously, Trump said that he was willing to meet with Iranian President Hassan Rouhani with "no preconditions."
However, according to the Tehran Times, Rouhani said that Trump is boasting at a time when he is known for walking out on all of his international commitments – which includes the Paris climate agreement and trade agreements.
Rouhani said that Iran welcomes "genuine talks" and there is no precondition for talks with the US, except that Washington should provide compensation for the damage it has done to the country.
Rouhani said the US is playing "psychological warfare against the people of Iran or [aimed at] winning the upcoming Congress elections."
The relationship between Europe and the US is also being challenged due to ongoing conflicts on the Iran nuclear deal.
Since the US' decision to pull out from the deal in May, Europe has made numerous attempts to save the agreement. Prior to the US reimposing sanctions on Iran, the EU stated that its companies will be protected from the sanctions as far as EU legislation is concerned.
"We are encouraging small and medium enterprises in particular to increase business with and in Iran as part of something (that) for us is a security priority," European Union foreign policy chief Federica Mogherini said on Tuesday.
Experts say that Trump's tweet was meant as a warning for Europe, aimed at telling its longtime allies choose a side – either the US or Iran.
Mogherini said keeping the Iran nuclear deal is "in the security interests of not only our region, but also of the world," while Trump said, "I am asking for WORLD PEACE, nothing less!"