Germany, Singapore seal partnership deals
Countries vow collaboration on green economy, sustainability and education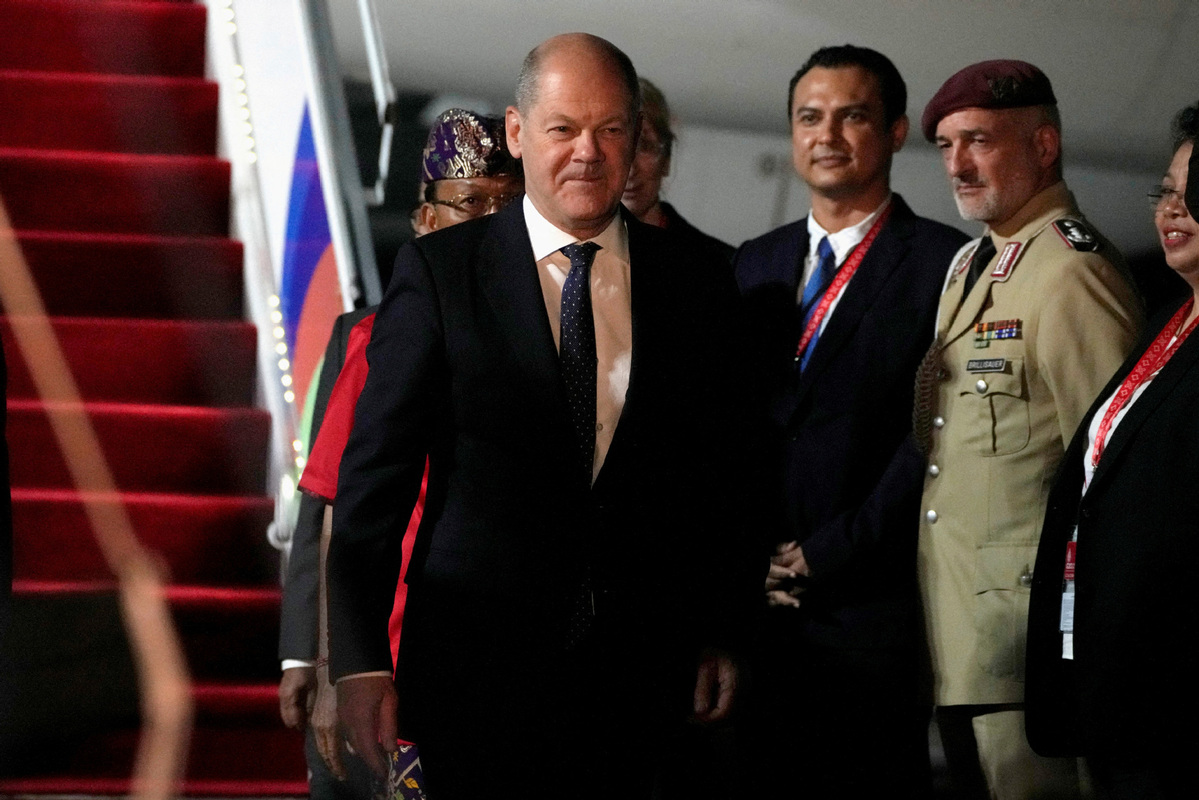 Germany and Singapore have signed a declaration to strengthen ties and bilateral cooperation in areas including the green economy, education, and sustainability as Germany's Chancellor Olaf Scholz continues his four-day trip to Asia, arranged around the G20 leaders' summit in Bali, Indonesia.
Having first stopped off in Vietnam, Scholz was then welcomed for his first visit to Singapore since becoming chancellor last year by Prime Minister Lee Hsien Loong.
The two leaders held a joint media conference before endorsing their new cooperation deal, entitled Partners for a Resilient and Sustainable Future, which is the next step from a declaration signed 17 years ago by Lee and then-chancellor Angela Merkel, which was itself built on the foundations of 1998's Joint Declaration on Enhanced Partnership.
"Germany and Singapore will further strengthen our partnership with shared determination and ambition to chart a future based on sustainability, innovation, and resilience," said the partnership statement.
This weekend, Singapore was the venue for the 17th Asia-Pacific Conference for German Business, which is held every two years, and which was attended by Germany's Economy Minister Robert Habeck and many leading German business executives who have joined the political leaders on the trip, as Germany is Singapore's largest trading partner in the European Union.
That close relationship will be bolstered in December when Lee visits the German port city of Kiel, for the launch of two new submarines in Singapore's navy.
When questioned about the potential for German business involvement in the Southeast Asian region, and in Singapore in particular, Scholz said the area would "play a very important role in the world to come".
Addressing a Germany business conference in Singapore, Scholz stressed that his message to nations in the Southeast Asia and Asia-Pacific regions was "Germany would like to strengthen economic relations with your region".
"We are working very hard to cooperate, to develop our already good relations, and also to prepare our cooperation with the whole region for the future," he said.
"There are a lot of advantages we can reach and we can work for, and that is why I'm here with this business delegation," he went on, adding that business leaders had said they were "very convinced that this will be a very good future if we cooperate".
"A world with new or resurrected trade barriers and de-integrated economies will not be a better place," he said.
In addition to the deal unveiled by the two leaders, at the business conference Habeck and S Iswaran, Singapore's minister in charge of trade relations, signed a new Germany-Singapore Framework for Sustainability and Innovation.
" (It) builds on the close and trusted economic partnership between Singapore and Germany," said Iswaran.
"It seeks to enable new sources of dynamism and growth for our bilateral economic cooperation through sustainability and innovation, and equip our businesses and workers with the skills, capabilities and networks to seize growth opportunities together," he added.
A statement from Singapore's Ministry of Foreign Affairs said it was laying down the foundations for future collaboration in sectors including green technology, and also in military training.