Death toll from Mogadishu bombings jumps to over 40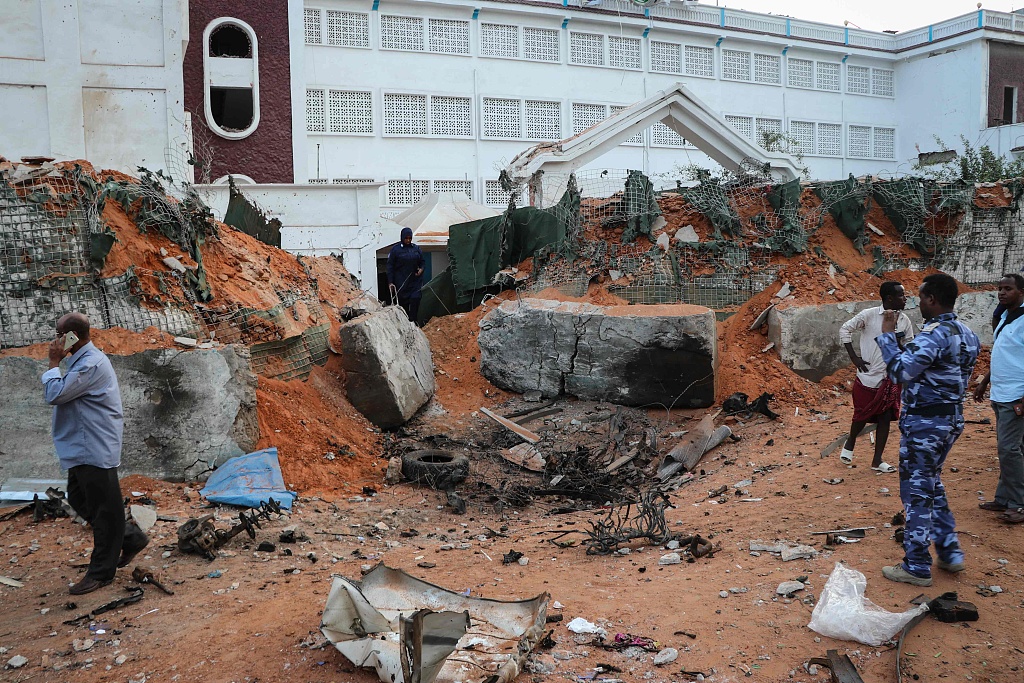 The remains of a vehile litters the scene following twin car bombs that exploded within moments of each other in the Somali capital Mogadishu on November 9, 2018. (Photo: VCG)
The death toll from a string of car bombings near a popular hotel in the Somali capital Mogadishu has jumped to at least 41, police said on Saturday.
Friday's attack was the latest in a wave of bombings by Al-Shabaab, an Al-Qaeda affiliate which has been fighting to overthrow the internationally-backed Somali government for over a decade.
Twin car bombs exploded within moments of each other, followed by gunfire and a third blast, sending thick plumes of black smoke into the sky.
The blasts occurred near the Sahafi hotel and Criminal Investigation Division (CID) police headquarters.
Parliament speaker Mohamed Mursal said the attackers deliberately targeted civilians.
"These terrorists have massacred civilians at a time when people were out to spend time during the weekend. I call on the Somali people to stand together against those killers," he told reporters.