Trump touts tax cuts during successful week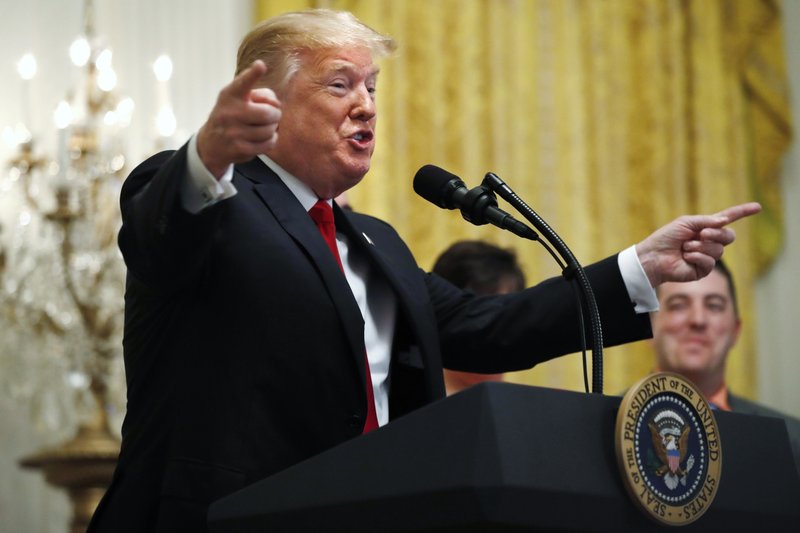 (Photo: AP)
President Donald Trump says he "unleashed an economic miracle" with his tax cuts last year.
Trump spoke Friday at a White House event marking the six-month anniversary of the $1.5 trillion tax cuts. The cuts are taking effect in the ninth year of an economic expansion that began under former President Barack Obama.
Trump called the cuts the "biggest" in history. The overhaul ranks behind Ronald Reagan's in the early 1980s and post-World War II tax cuts.
The law provides generous tax cuts for corporations and the wealthiest Americans, and more modest reductions for middle- and low-income individuals and families.
Trump has been enjoying a good week, with two favorable Supreme Court rulings and Justice Anthony Kennedy's plans to retire from the Supreme Court.