Australian bushfire crisis could worsen: military commander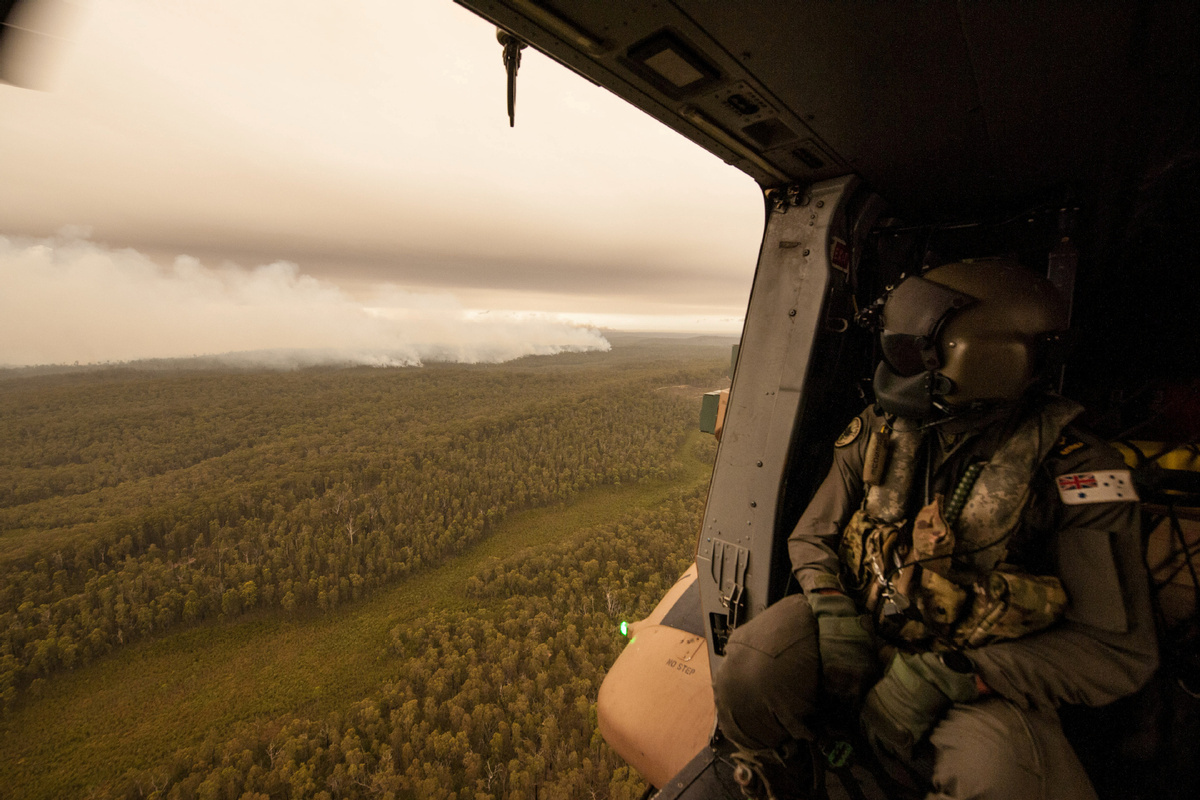 A Royal Australian Navy MRH-90 helicopter crew member observes the fires on approach to Cann River in Gippsland, Victoria, Australia as part Operation Bushfire Assist 19-20, on Jan 5, 2020. (Photo: Agencies)
CANBERRA - The head of the Australian Defence Force (ADF) has warned that the worse of the nation's bushfire crisis could still be yet to come.
Angus Campbell, the Chief of the Defence Force, promised that the ADF was "going to be part of the story of rebuilding this country", telling troops who have been deployed to help with bushfire recovery efforts that they would be "in it for the long haul."
"Australians are helping Australians and that is an incredibly comforting experience for our people," he told soldiers at HMAS Albatross, one of the Royal Australian Navy's biggest bases.
"We're still halfway through the bushfire season and we don't know if it's going to get worse in time, or better.
"There are millions of hectares of forests destroyed, communities isolated, and people need to have that sense that we're reaching out and we're going to be part of the story of rebuilding this country."
At least 27 people have died and thousands of homes have been destroyed in bushfires across the country since September.
The government earlier in January announced that 3,000 ADF reservists would be deployed to help with the bushfire recovery in an unprecedented move.
Campbell was joined on Friday by Linda Reynolds, the Minister for Defence.
The pair toured HMAS Adelaide, Australia's largest warship, which has been stationed off the coast of Sydney coordinating evacuations.
"No matter whether you're onboard or whether you're actually going out into some of the local communities, people will never ever, ever forget what you have done for them here," Reynolds told the troops.