Pastor back on trial in Turkey as US hopeful of release
An American pastor whose detention for the past two years by Turkey sparked a crisis in ties with the United States went back on trial Friday with Washington hopeful he will finally be released.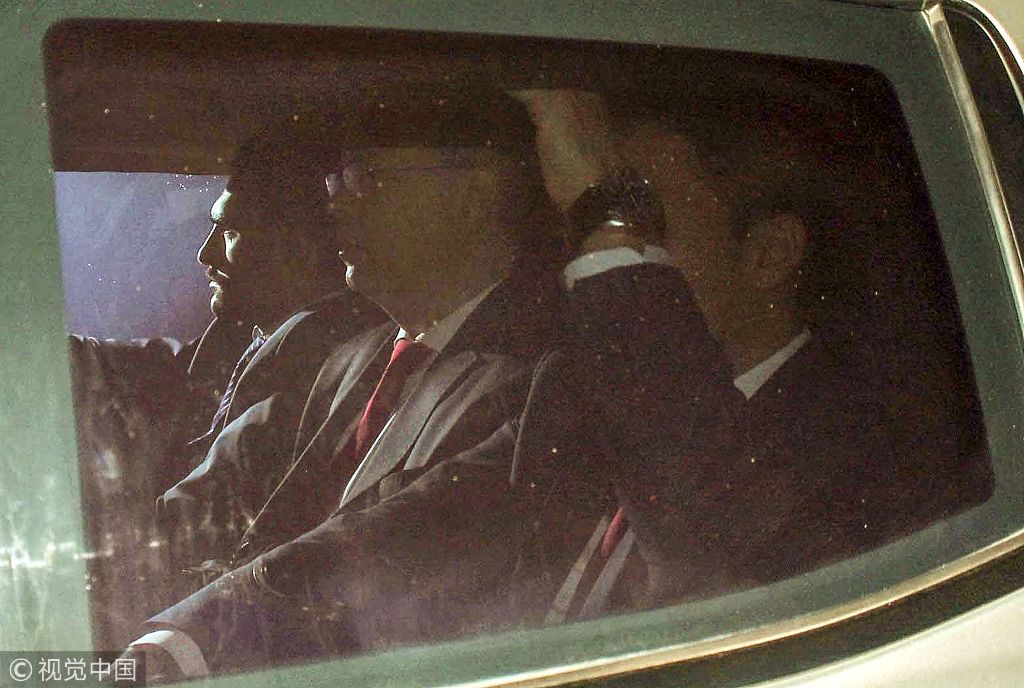 US pastor Andrew Brunson (C) travels in a police vehicle escorted by Turkish police as he enters Aliaga Prison Court at Aliaga District in Izmir on October 12, 2018.
The detention since October 2016 of Andrew Brunson on terror charges caused not just one of the worst diplomatic rows of recent times between the NATO allies but also a crash in the Turkish lira, which exposed Turkey's economic fragility.
The new hearing got underway in a court in Aliaga in western Izmir province with Brunson present as well as US charge d'affaires Jeffrey Hovenier, an AFP correspondent said.
The Turkish judicial authorities have repeatedly denied requests for the release of Brunson, who was moved from prison to house arrest in Izmir city in late July.
But observers see growing indications that he may, finally, be allowed to go free on at Friday's hearing and the United States has expressed hope he will be released.
But if the court forces him to stay in detention or keeps a travel ban in place, the backlash from Washington and also financial markets could prove bruising for Turkey.
"I'm hopeful that before too long he and his wife will be able to return to the United States. That would be an important step forward for the US and Turkish relationship," State Department spokeswoman Heather Nauert said ahead of the hearing.
The lira saw volatile trade ahead of the decision, losing 0.5 percent in value against the dollar to trade at 5.94.
- Secret deal? -
US broadcaster NBC said Turkey and the United States had reached a secret deal for Brunson to be released Friday and some charges against him dropped, in exchange the US easing "economic pressure" that included the sanctions which whacked the lira.
But Turkey insists the judiciary is independent and Nauert said she was "not aware" of any such deal.
The resumption of the trial comes at a sensitive time for the Turkish leadership, which is under global scrutiny over how it handles the case of Saudi journalist Jamal Khashoggi who disappeared at the kingdom's consulate in Istanbul.
Both Turkish President Recep Tayyip Erdogan and US President Donald Trump have pressed Saudi Arabia to explain what happened to Khashoggi.
If the Brunson issue is resolved to Washington's satisfaction, it could help the two sides coordinate their Saudi policy more closely.
Erdogan, who has in the past taken aim at Brunson, appeared to distance himself from the case in his latest comments, saying he could not interfere in judicial affairs.
"Whatever decision the judiciary makes, I am obliged to obey it," he told Turkish reporters.
Trump has lauded Brunson as a "great patriot" who was being held "hostage."
- 'Case to be finalised' -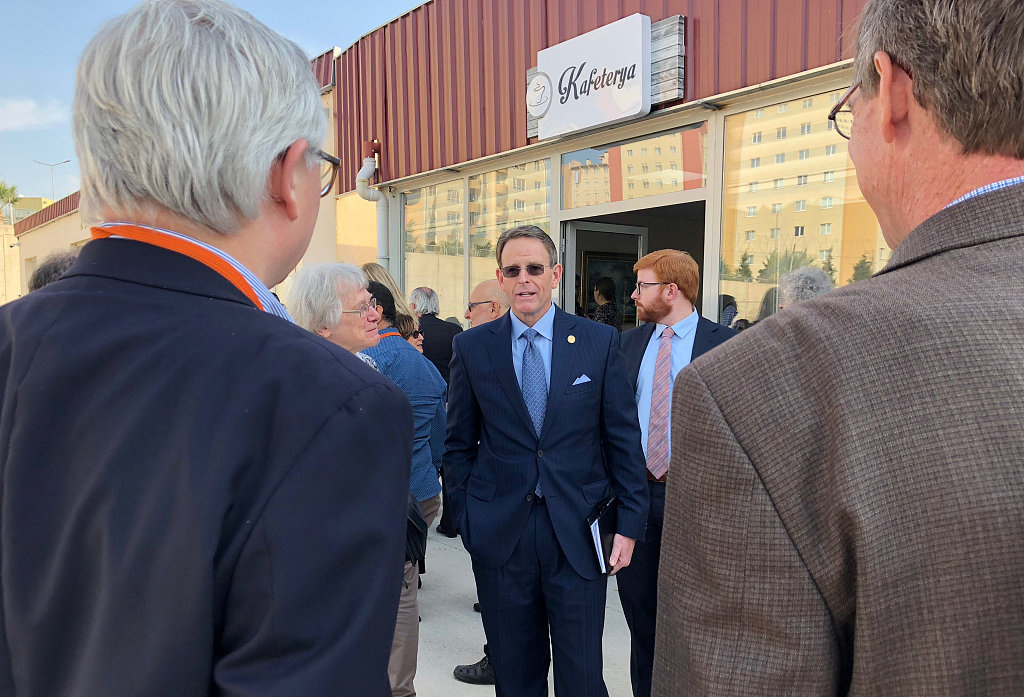 US Commission on International Religious Freedom (USCIRF) commissioner Tony Perkins arrives for a court hearing of U.S. pastor Andrew Brunson at the Aliaga Prison and Courthouse complex in Izmir, Turkey October 12, 2018.
Brunson was first detained in October 2016 on allegations of assisting groups branded as terrorists as part of a crackdown by the Turkish government following a failed coup earlier that year blamed on the US-based preacher Fethullah Gulen.
If convicted, he faces 35 years in jail on charges of aiding terror groups and espionage. Brunson and US officials insist he is innocent of all charges.
Abdulkadir Selvi, a pro-government columnist in Hurriyet whose columns are closely watched for indications of the Erdogan administration's thinking, also indicated the pastor could walk free and "solve" the Turkey-US crisis.
"I believe that the court case over Brunson will be finalised and the priest will be released, taking into account the time he has stayed in prison," he wrote this week.
The new hearing also comes as Turkey braces for potential fines from the American authorities over Iran sanctions busting by Turkish lender Halkbank which has already seen the jailing of its deputy director general in the US.
In another less publicised issue, the United States is also watching the case of NASA scientist Serkan Golge, a dual national, who was jailed for seven-and-a-half years in February on terror charges, a term reduced to a five years last month.
Erdogan, who had a brief handshake with Trump on the sidelines of the annual UN General Assembly meetings in September, has said he hoped to rebuild relations with Washington with the "spirit of strategic partnership."