Californians airlifted from fires as vicious winds arrive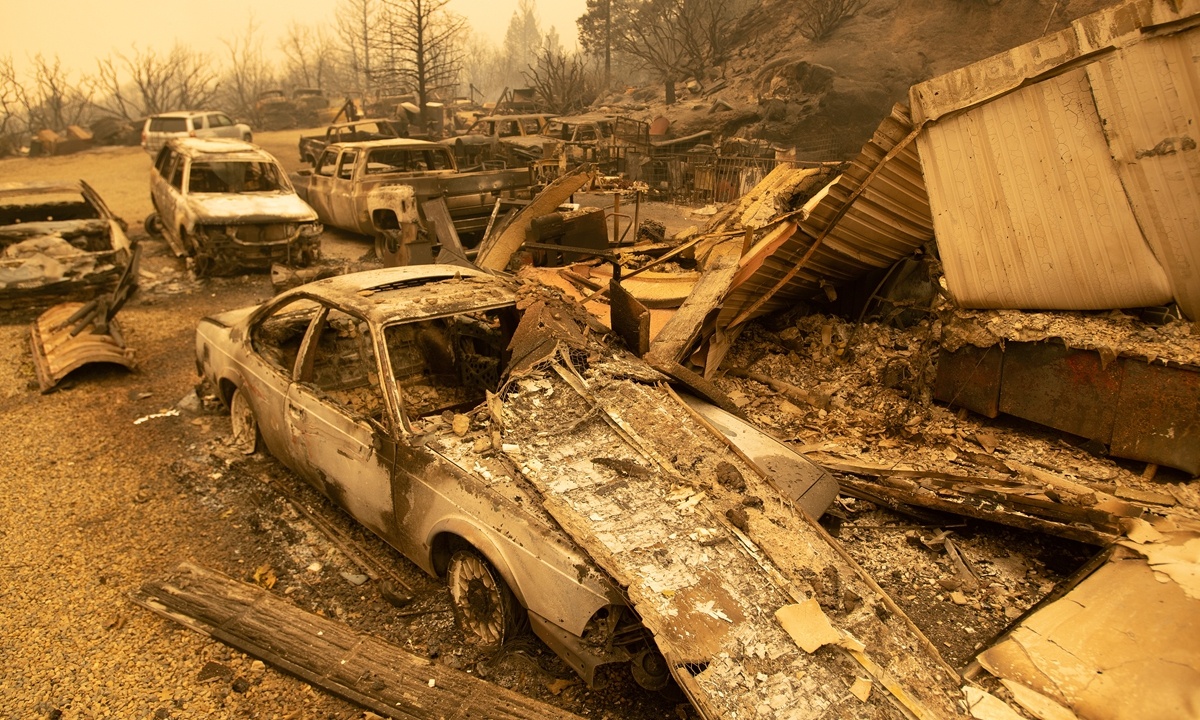 Burned vehicles smolder at a residence during the Creek fire in an unincorporated area of Fresno County, California on Tuesday. Photo: AFP
Dangerous dry winds whipped up California's record-breaking wildfires and ignited new blazes Tuesday, as hundreds were evacuated by helicopter and tens of thousands were plunged into darkness by power outages across the US west coast.
The arrival of strong gusts after the Labor Day weekend's unprecedented temperatures saw most of California placed under severe weather warnings, with 14,000 firefighters battling 25 major wildfires across the country's most populous state.
More than 170,000 Californians were left without electricity as utility company PG&E enacted a "last resort" shutoff across large swathes of the state due to the wildfire threat.
In northwestern Washington State, 330,000 acres burned in just 24 hours - more than in any of the last 12 fire seasons, Governor Jay Inslee said.
Helicopters operating at the rapidly spreading Creek Fire near Fresno airlifted 362 people to safety, as overnight hazardous smoky conditions cleared, the California National Guard told AFP.