Mexico ex-president Calderon denies taking cartel bribes
Mexico's former president Felipe Calderon denied Wednesday he took bribes from the Sinaloa drug cartel, rejecting allegations made in court by a defense attorney for the cartel's alleged leader, Joaquin "El Chapo" Guzman.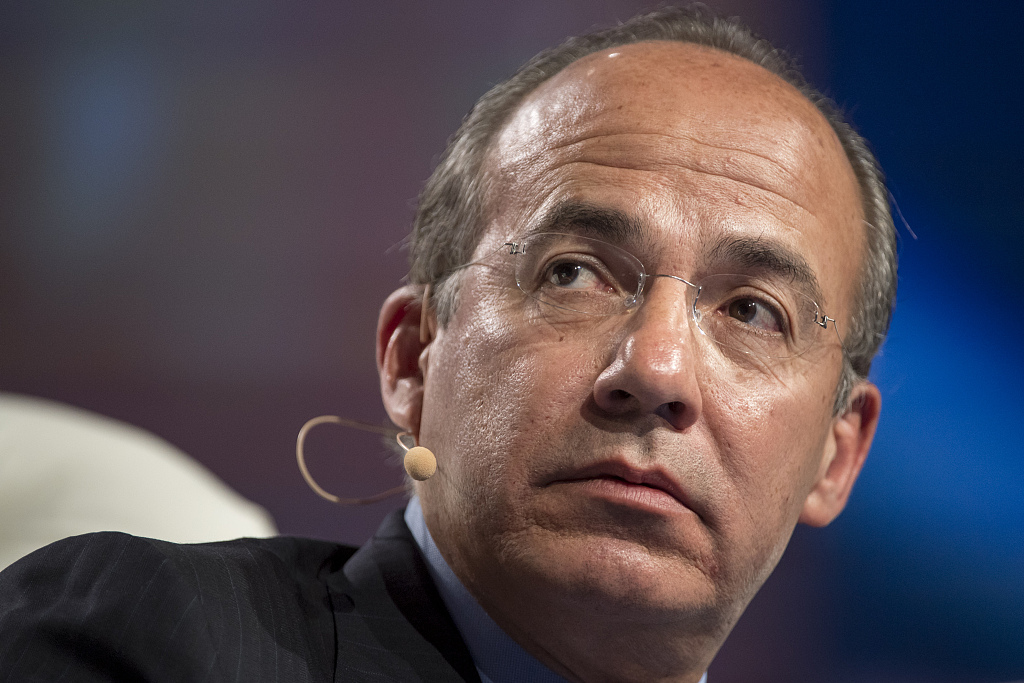 Felipe Calderon, former president of Mexico, listens during the Skybridge Alternatives (SALT) conference in Las Vegas, Nevada, U.S., on Thursday, May 12, 2016. (Photo: VCG)
"The statements made by Joaquin 'El Chapo' Guzman's lawyer are absolutely false and reckless. Neither he nor the Sinaloa cartel nor any other made payments to me," Calderon, who led Mexico from 2006 to 2012, wrote on Twitter.