Portugal reports 7,497 new COVID-19 infections, 59 deaths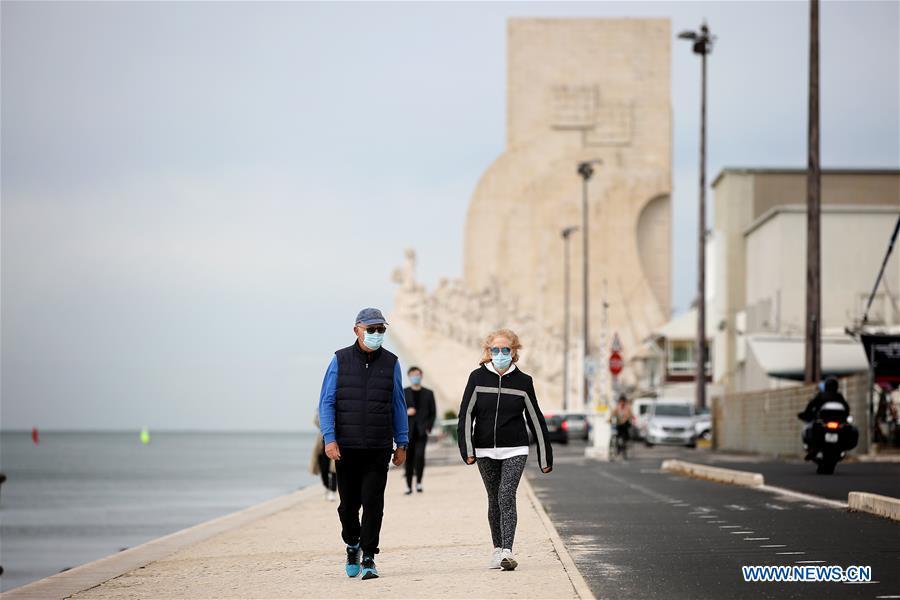 LISBON, Nov. 4 (Xinhua) -- Portugal reported its highest numbers of new COVID-19 infections and deaths on Wednesday, with 7,497 new infections and 59 deaths.
The two daily figures brought the country's total infections and deaths from the coronavirus-caused disease to 156,940 and 2,357 respectively since the outbreak of the epidemic in the country.
The daily infections and deaths increased by 5.02 percent and 2.24 percent respectively over the previous day, according to the epidemiological bulletin released by the Directorate-General for Health (DGS).
However, according to the health authorities, Wednesday's bulletin includes 3,570 cases of infection that were delayed in laboratory reporting, mainly from a laboratory in the north, since Oct. 30.
Meanwhile, 2,337 patients are now hospitalized, 12 fewer compared with Tuesday, including 325 in intensive care units, five more than the previous day.
Portuguese Prime Minister Antonio Costa has requested President Marcelo Rebelo de Sousa to declare a "state of emergency" in the country to provide legal conditions for more social restrictions aimed at controlling the pandemic.
Portugal is now in a "state of calamity," an intermediate stage in the country's three emergency levels. It is scheduled to last until Nov. 15.
As the world is struggling to contain the pandemic, countries including Italy, France, China, Russia, the United Kingdom and the United States are racing to find a vaccine.
According to the website of the World Health Organization, as of Nov. 3, there were 202 COVID-19 candidate vaccines being developed worldwide, and 47 of them were in clinical trials.