Indonesia jailbreak leaves 90 inmates on the run
A jailbreak in western Indonesia has left 90 inmates on the run after they escaped by breaking down fences when they were supposed to be at a prayer gathering, an official said on Friday.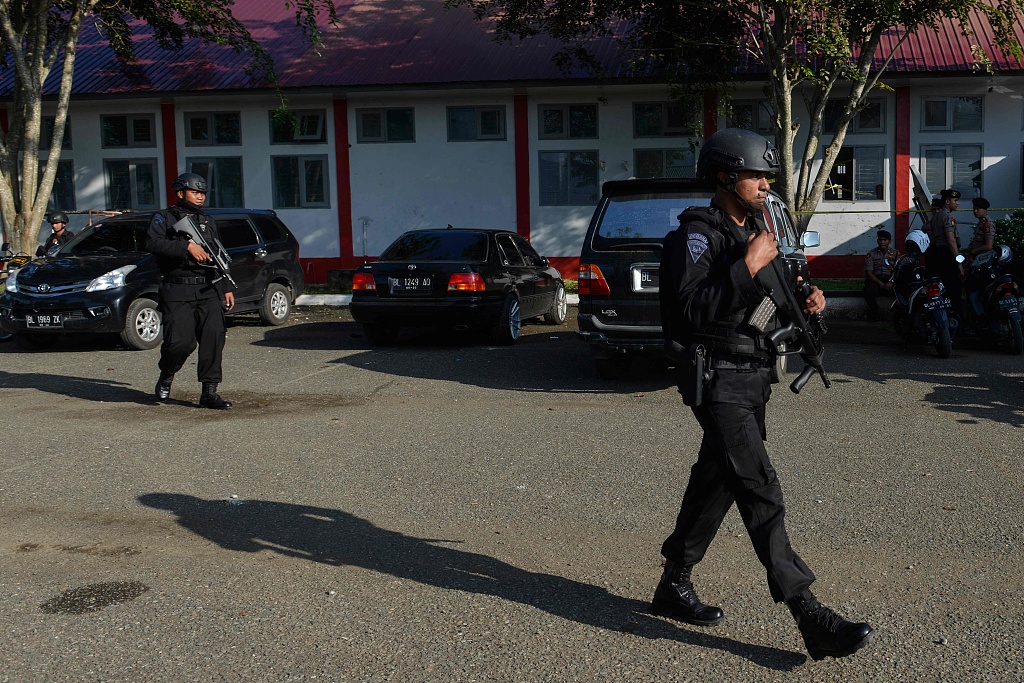 Policemen walk outside a prison following a jailbreak in Banda Aceh on November 30, 2018. (Photo: VCG)
The prisoners fled from the prison in Banda Aceh on Thursday night, although some were quickly recaptured.
"There were 726 inmates at the time, 113 of them ran away. We have recaptured 23 of them but are still searching for the other escapees," justice ministry spokesman Ade Kusmanto said.
The inmates were out of their cells for mass prayers in the Muslim-majority nation, but some took advantage of the situation by breaking the prison's fence with barbells, Kusmanto said.
Police have launched a massive hunt for the escapees and heightened security at the prison.
Ten officers were on duty to safeguard the prison when the inmates escaped.
Jailbreaks are not uncommon in Indonesia, where prisoners are often held in poor conditions at overcrowded penitentiaries.
In May last year, more than 400 inmates broke out after mass prayers at an overcrowded prison in Riau province.
One month later, dozens of inmates swam from a flooded Indonesian jail in Sumatra after one of its walls collapsed.