Venezuela to denounce US sanctions as "crimes against humanity": FM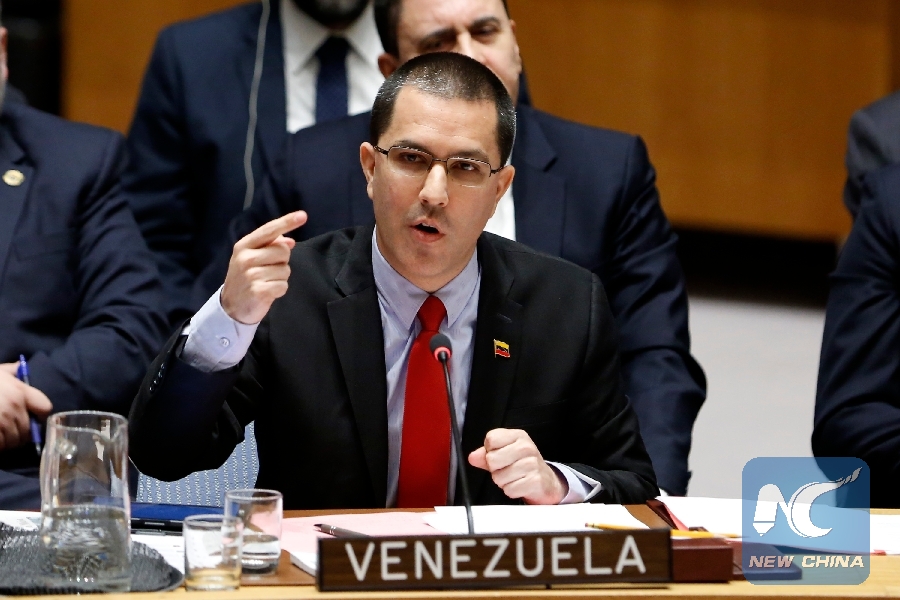 File photo: Xinhua
CARACAS, April 18 (Xinhua) -- Venezuelan Foreign Minister Jorge Arreaza on Thursday said he plans to denounce what he deemed to be "crimes against humanity" committed by the United States against Venezuela.
The US economic and financial sanctions that impact the whole nation represent human rights violations on a grand scale, said Arreaza via Twitter.
"They enjoy making decisions that block economic processes and affect an entire country. These actions that they boast about clearly constitute crimes against humanity. We will take action," Arreaza said.
The statement came a day after US National Security Adviser John Bolton announced that Washington will impose new sanctions, this time against the Central Bank of Venezuela (BCV).
The latest sanctions aim to restrict the BCV from carrying out transactions with the United States and cut off its access to US dollars.
Washington, which backs the Venezuelan opposition's campaign to topple the government, said the BCV has played a major role in keeping President Nicolas Maduro in power.
Maduro called the move "illegal and immoral," and vowed the bank will "cope and overcome" the sanctions.