Ex-Argentine Vice President detained on laundering charge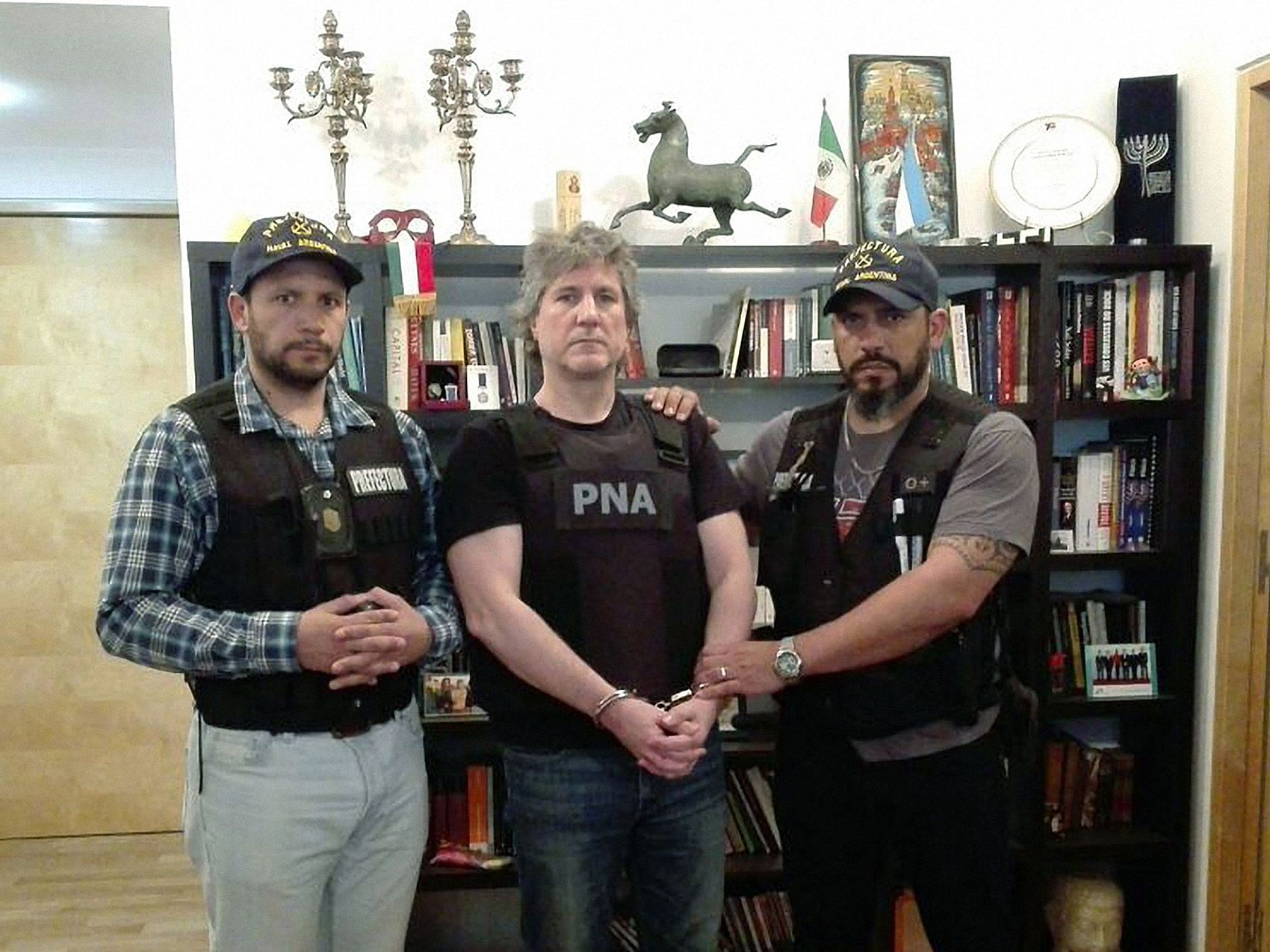 Handout photo released by Naval Police showing the arrest of former Argentine vice President Amado Boudou(54) at his home in Buenos Aires on November 03, 2017. Photo: AP
Former Argentine Vice President Amado Boudou has been detained on charges of illicit enrichment and money laundering, joining other members of the administration of former President Cristina Fernandez who are under arrest.
A woman who works in the court of federal Judge Ariel Lijo says Boudou was detained in his Buenos Aires apartment Friday by coast guards and will be brought before the judge. She requested anonymity because she was not authorized to speak to the press.
Local television channels showed Boudou in handcuffs being taken away by the guards.
Boudou also served as economy minister during the 2007-2015 administration of Fernandez.
The former official is already on trial for the irregular acquisition of a company granted contracts to print the Argentine peso.