Russian Black Sea Fleet holds drills parallel to NATO exercises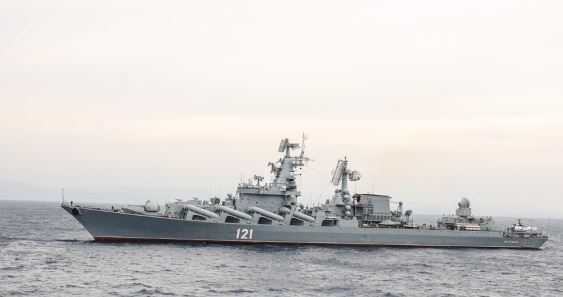 (Photo: Xinhua)

MOSCOW, April 17 (Xinhua) -- Russia's Black Sea Fleet conducted a series of maneuvers over the past few days, parallel to drills by the North Atlantic Treaty Organization (NATO) naval forces in the region, the Russian Defense Ministry said Wednesday.
It said in a statement that artillery units of the fleet had held combat training using drones at a proving ground in Crimea. The drones were used for detecting targets and adjusting the artillery fire.
The ministry said earlier this week that a naval strike group, together with coastal anti-ship missile systems and naval aviation aircraft, held exercises against a simulated enemy composed of tactical groups and individual ships.
Drills were conducted on the Crimean Naval Base of the Black Sea Fleet to ensure the safety of navigation and combat training of naval forces at sea, the ministry said.
Five NATO warships took part in an annual Romania-led naval exercises Sea Shield 2019 in the Black Sea, which ended on Saturday.
In response, four Russian Navy surface ships and a submarine participated in military drills last week in the Black Sea.
Civil and military cooperation between Russia and NATO has stopped, Russia's Deputy Foreign Minister Alexander Grushko said on Monday.
The bloc has "gone too far" in forging confrontation with Russia, and it is not yet clear when and where sanity will prevail, he said.