S.Korea, US resume battalion-level joint marine drills in 6 months
SEOUL, Nov. 5 (Xinhua) -- Marine forces of South Korea and the United States on Monday resumed their battalion-level joint drills, which had been suspended for the past six months amid the peace efforts on the Korean Peninsula, according to local media reports citing the South Korean defense ministry.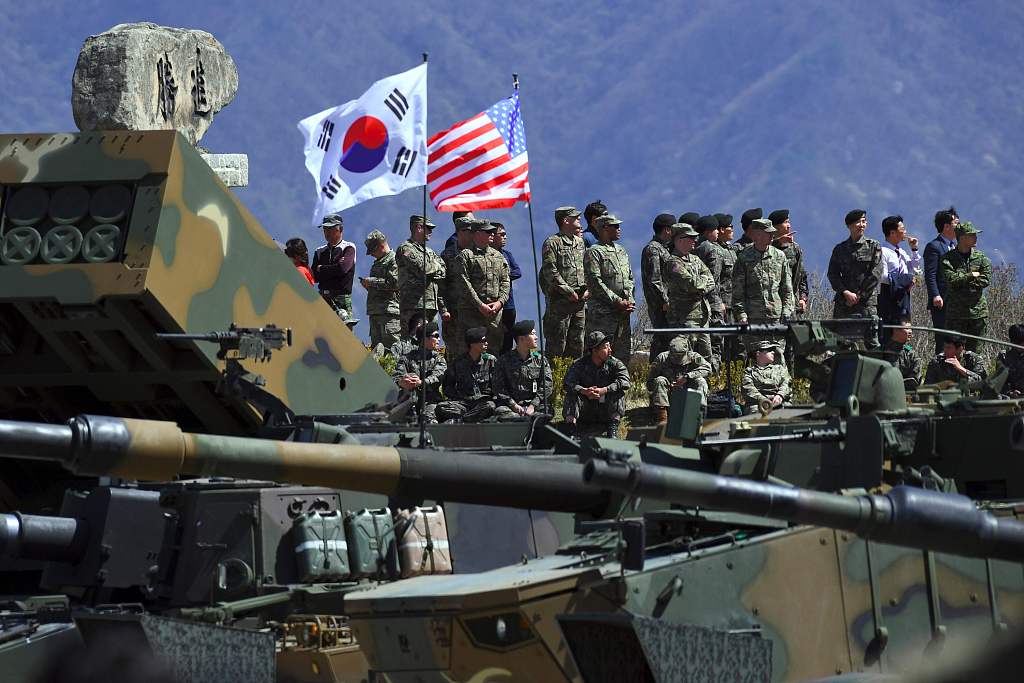 File photo: VCG
The Korea Marine Exercise Program (KMEP) kicked off in areas near South Korea's southeast coastal city of Pohang, mobilizing about 500 marines that included U.S. troops from Okinawa, Japan, and military equipment such as assault amphibious vehicles.
The battalion-level combined marine drills came in about six months as the two allies had halted the exercises amid the dialogue mood on the Korean Peninsula.
South Korean President Moon Jae-in and top leader of the Democratic People's Republic of Korea (DPRK) Kim Jong Un held summit meetings three times in 2018 alone.
During the latest Pyongyang summit in September, defense chiefs of the two Koreas signed a military agreement, according to which the two sides stopped all hostile acts in border areas from Nov. 1.
Under the agreement, the two sides stopped large-scale drills, including live-fire artillery drills and field maneuvering exercises by regiment or bigger units, near the border, but the small-scale exercises were still allowed.
Seoul and Washington decided to suspend the Vigilant Ace combined air defense exercise, originally scheduled for December this year. It is a large-scale air force drill mobilizing hundreds of combat airplanes such as the U.S. stealth fighter jets.
From October 2018 to September 2019, the marine forces of the two allies planned to stage the joint drills 24 times. For the past 12-month period, the combined marine drills were conducted 11 times.