Land of the freeze: arctic wave hits northern United States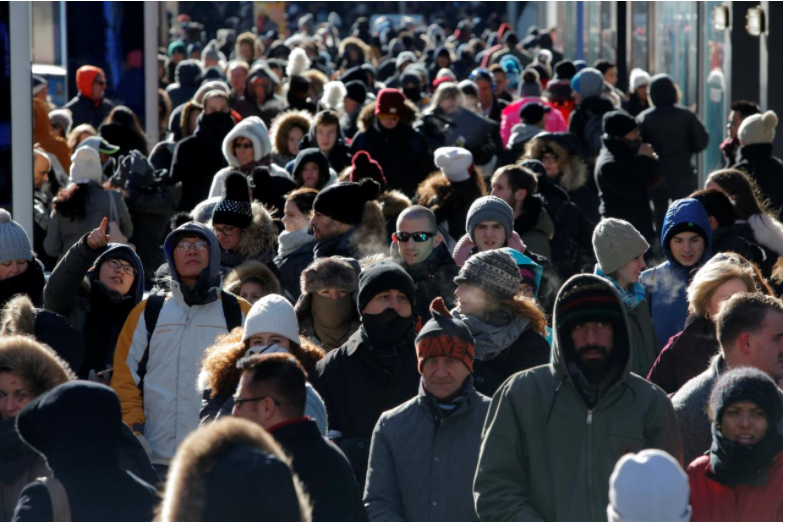 Crowds walk through Times Square as a cold weather front hits the region in Manhattan, New York, US, December 28, 2017. Photo: REUTERS/Andrew Kelly
An arctic blast sent most of the US Northeast and Midwest into a deep freeze that set record lows in several spots on Thursday as forecasters warned the frigid temperatures could last through the New Year holiday.
A cold front bearing down on the Pacific Northwest was expected to dump as much as 3 feet (1 m) of snow from Friday morning in parts of Washington state and the northern Rocky Mountains, the National Weather Service said.
The weather is set to test the mettle of hundreds of thousands in New York's Times Square as they ring in the New Year on Sunday night. Forecasters said the temperature is likely to dip under 10 degrees Fahrenheit (minus 12 C), well below the typical average low for the day.
In Times Square, thousands were bundled up for a chill that hit the city. "It's really cold but I love it. My fingers feel like they're going to break but it's OK," said Tashena Eason, 28, a registered nurse from Miami, Florida.
For a time, the hashtag #ItSoCold was the top trending US topic on Twitter on Thursday.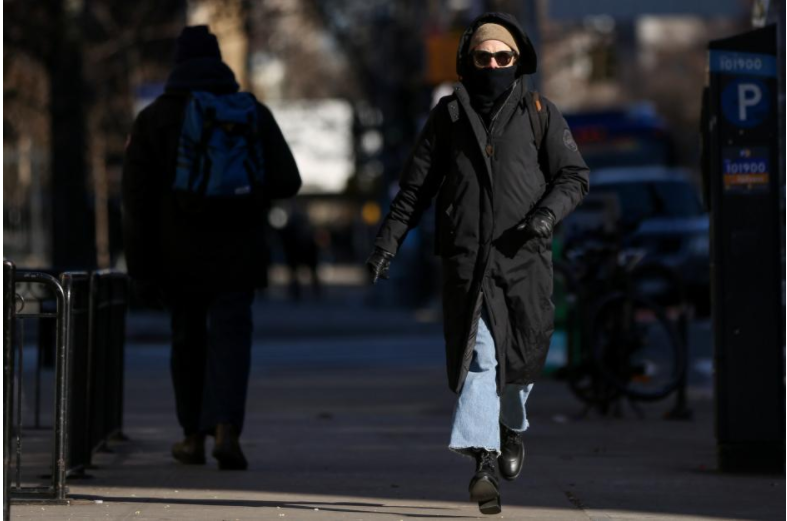 A woman bundles up against the cold temperature as she runs in Manhattan in New York City, New York, US, December 28, 2017. Photo: REUTERS/Amr Alfiky
Meanwhile, Tioga, North Dakota, about 200 miles (320 km) north of Bismarck, was one of the coldest spots in the continental United States on Thursday at minus 15 F (minus 26 C) early on Thursday afternoon.
For most of the region encompassing New England, northern Pennsylvania and New York, the National Weather Service issued wind chill advisories or warnings as temperatures were expected to be below 10 degrees F in a wide area.