Antibodies in 96 percent of people after one shot: UK research
Researchers in the United Kingdom are celebrating the "remarkable" effectiveness of COVID-19 vaccines, after new real-world data shows they generate antibodies in 96 percent of people after one dose and in almost 100 percent after two doses.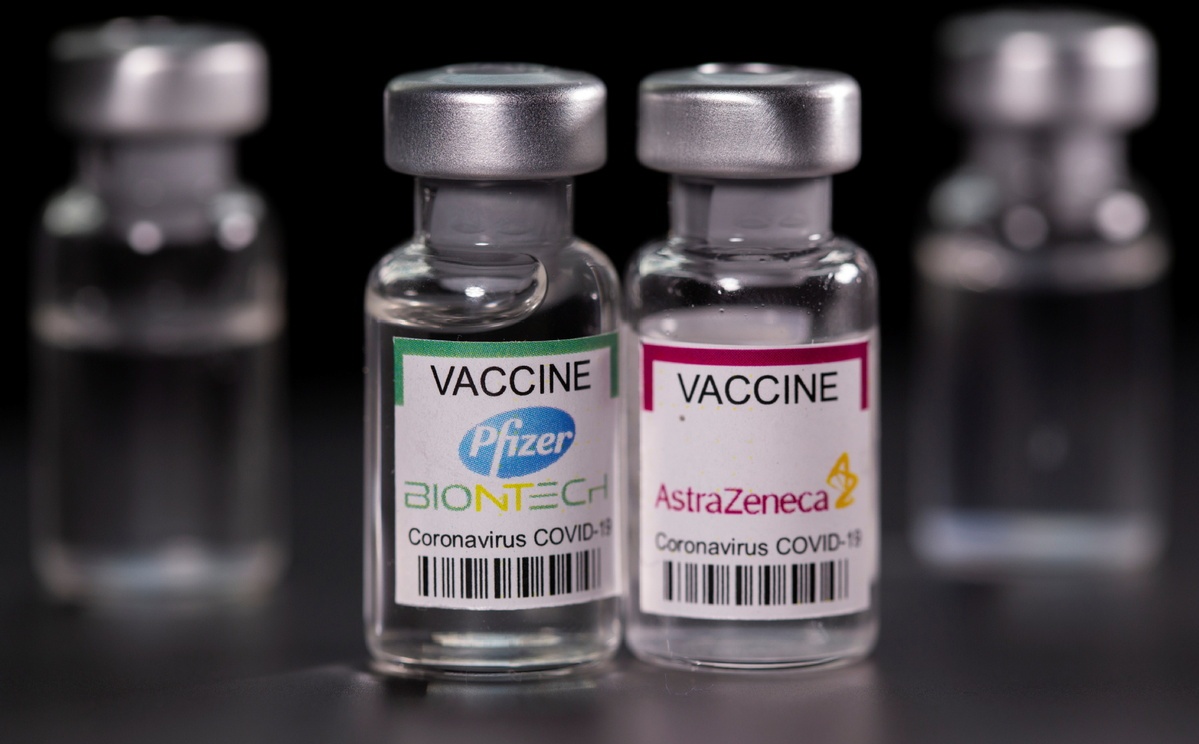 A team from University College London, or UCL, ran blood tests on more than 8,500 vaccinated individuals in England and Wales, and found antibodies in 96.42 percent 28 to 34 days after a first dose of either the Pfizer jab or the AstraZeneca vaccine. The number rose to 99.08 percent seven to 10 days after a second dose.
In the study, which is yet to be peer reviewed, participants were selected who had not previously tested positive for COVID-19 antibodies.
Researchers said antibody positivity rates rose faster in participants who received the Pfizer vaccine than the AstraZeneca vaccine, but rates were equivalent for both vaccines a month after the first dose.
The Pfizer and AstraZeneca jabs make up the majority of shots administered in the UK, which has given out a combined 57 million doses so far. More than 20 million people have received a second dose.
UCL public health doctor Rob Aldridge, who was chief investigator on the study, said the data "reinforces the importance of full coverage of the second dose of vaccines".
"We think our data show that a single dose of the AstraZeneca or Pfizer vaccine leads to high antibody levels in people that have not previously had COVID-19," Aldridge said on Twitter.
The study found that, following one dose, the antibody response was slightly weaker in older people and those with underlying conditions than among the general population, highlighting the importance of receiving a double dose, especially in those groups.
"Following a second dose of either the AstraZeneca or the Pfizer vaccine, high antibody levels were observed for nearly all individuals including those with long-term health conditions," the study said.
Maddie Shrotri, who is public health registrar at UCL and lead author on the paper, said the team had completed one of the earliest real-world vaccine studies in the UK.
"It is fantastic news," Shrotri told The Guardian newspaper. "Over nine out of 10 adults in the UK who had either the Pfizer or AstraZeneca vaccine produced antibodies against the virus within a month of their first shot … How well these vaccines work is remarkable, especially given the speed at which they've been developed. It's a real feat of science in the face of the most devastating pandemic in a century."