Uber suspending Vienna operations after court injunction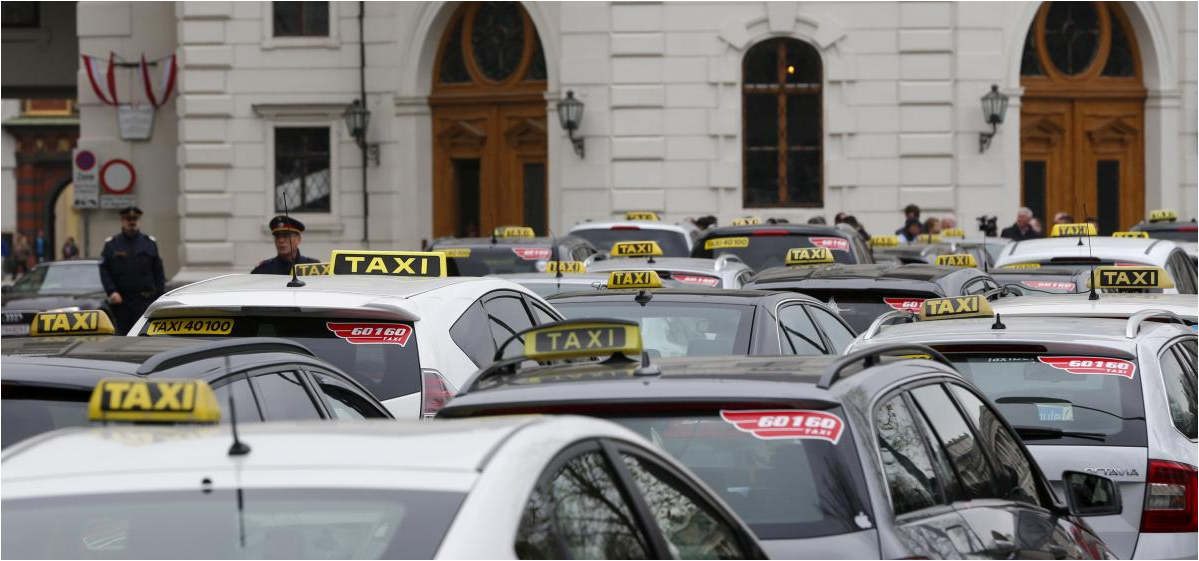 Taxis are seen parked in front of the presidential palace during a protest against the online car-sharing service Uber in Vienna, Austria, April 1, 2016. (Photo: Reuters)
The ride-hailing service Uber is suspending operations in Vienna after an Austrian court issued a temporary injunction against it on Wednesday.
The case is one in a series of battles that taxi operators have waged across Europe against the US company that they accuse of undermining their businesses.
"We respect the court's decision and are working hard to change our operating model within the next few days," an Uber spokeswoman said in a written statement.
Operations in the city of 1.9 million people would be stopped later on Wednesday and the company expected them to resume later this week, she added.
A spokesman for the court said earlier on Wednesday that pending a verdict in a lawsuit filed by a local taxi company it had ordered Uber to stop operations as soon as the plaintiff had paid a 200,000 euro ($243,000) deposit.
The injunction requires Uber to stop operations until it can ensure orders for rides are booked centrally rather than directly with a driver, the court spokesman said. Cabs would also have to be sent from company premises and return between rides, he added.

"We are very pleased by the commercial court's ruling," the plaintiff, Taxi 40100, said in a statement.
The group's lawyer said Uber faced fines of up to 100,000 euros for any violation of the injunction.
Uber launched in Europe in 2011, angering some local authorities and taxi drivers who said it did not abide by the same rules on insurance, licensing and safety.
Following widespread protests, court battles and bans, Uber has taken a more emollient stance under new CEO Dara Khosrowshahi, suspending operations in various cities in order to comply with local regulations.