NYC to finally allow limited indoor dining
China Daily Global
1599711847000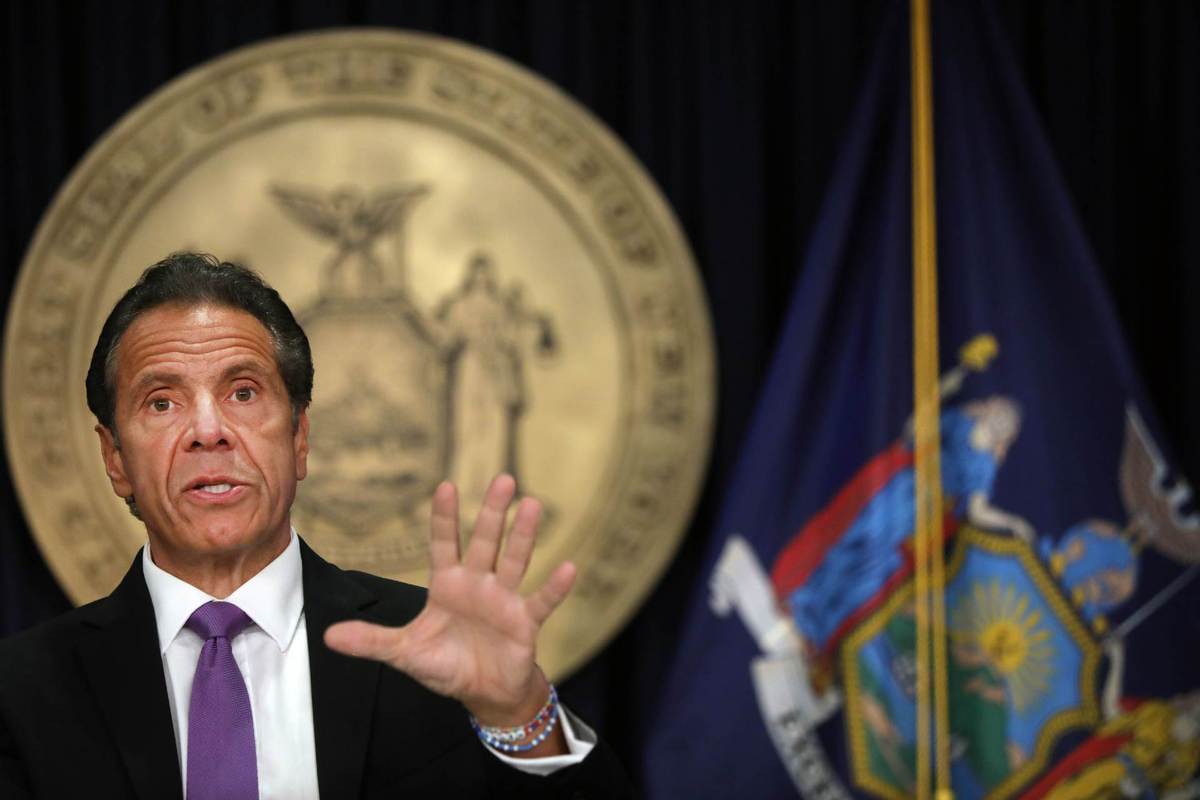 New York state Governor Andrew Cuomo speaks at a news conference in New York City on Sept 8, 2020. (Photo: Agencies)
New York Governor Andrew Cuomo announced Wednesday that the ban on indoor dining in New York City would be lifted Sept 30, though restaurants would be limited to 25 percent capacity for the time being.
In response to the COVID-19 pandemic, restaurants in the city have been permitted to offer only takeout and delivery since mid-March and sidewalk dining since June. New York City was one of the last places in the country to maintain a ban on indoor food service.
New York's pre-pandemic restaurant ecosystem — which ranged from Michelin-starred haute cuisine spots to dollar-a-slice pizza stands — has long been a mainstay of the city's culture and economy, especially with respect to the now-diminished tourist trade.
"A restaurant is not just the restaurant owner," said Cuomo. "There is a whole industry around restaurants."
Under the new rules, dining establishments still will be subject to a slew of restrictions: no bar service, mandatory temperature checks, masks required unless patrons are seated, and one customer from each dining party will have to provide contact-tracing information.
Cuomo also decreed that indoor malls in the city and casinos statewide would be allowed to reopen Wednesday with limitations.
In other parts of New York state, indoor dining already is allowed at 50 percent capacity. Neighboring New Jersey began allowing restaurants and movie theaters to open at one-fourth capacity as of last Friday. Movie theaters remain shuttered in New York state.
There have been "very few reported cases of knucklehead behavior", said New Jersey Governor Phil Murphy in a radio interview Tuesday, but he cautioned that "we won't know for … another week to 10 days if there is a flare-up as a result of the steps we took".
With a statewide infection rate below 1 percent for several weeks straight, New York's governor said he would reassess the situation on Nov 1 to see if indoor dining capacity could be expanded. Total hospitalizations also are at six-month lows, and daily deaths are in the single digits.
"Because compliance is better, we can now take the next step," Cuomo said.
But if the infection rate rises to 2 percent, the city said the indoor dining policy would be immediately reconsidered.
Restaurant owners, who say their business is down 70 percent since March, have been pushing for the policy change for months, especially after other businesses like gyms got the green light for limited reopenings and as neighboring states loosened their restrictions.
"We're hopeful that this will be a saving grace for the industry," Melissa Fleischut, president and CEO of the Albany-based New York State Restaurant Association, told China Daily. "Were definitely at a critical juncture, as many restaurants have said they needed to open urgently … but (the industry) still needs federal assistance, but we're hopeful that having a path forward will help restaurants be able to remain in business."
Restaurateurs expressed relief at the news.
"I was kind of worried it was not going to happen," said Giovanni Gelfini, the owner of Santa Panza, a restaurant in Brooklyn. "Twenty-five percent is not that much but it's something where you can do some math and know, more or less, how many customers you can have every day."
Back on July 1, New York Mayor Bill de Blasio put the brakes on a plan to resume indoor dining, citing concerns about spikes in novel coronavirus infections elsewhere in the country, where indoor dining was still allowed.
"Indoors is the problem more and more," the mayor said at the time, adding: "The news we have gotten from around the country gets worse and worse. … It is not the time to forge ahead with indoor dining."
In July, responsibility for compliance was a sticking point between the city and state. "Local government has to step up and do their job," said Cuomo at the time, adding that compliance was "much worse" in New York City than elsewhere in the state.
Under the new arrangement, according to the governor, the state will expand its task force charged with enforcing restaurant compliance — which includes members of the State Liquor Authority and the state police — and the city will provide 400 additional inspectors to support the effort.
"This may not look like the indoor dining that we all know and love, but it is progress for restaurant workers and all New Yorkers," the mayor said.
Reuters contributed to this story.