11th AU extraordinary summit set on advancing institutional reform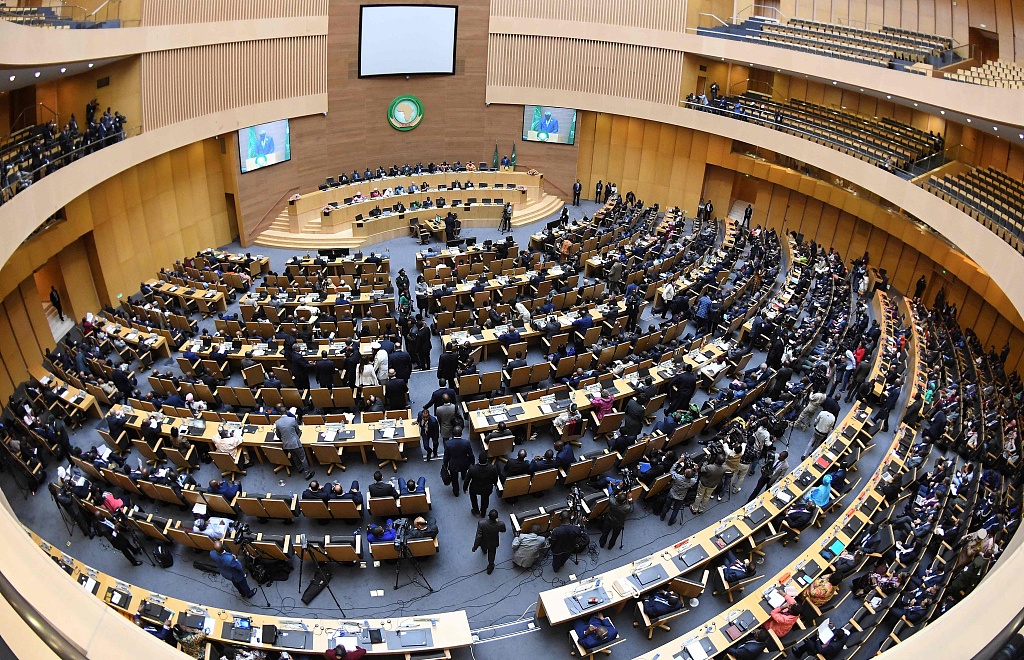 Photo: VCG
ADDIS ABABA, Nov. 17 (Xinhua) -- The 11th extraordinary summit of the African Union (AU) on Saturday kicked off at the AU headquarters in Ethiopia's capital to primarily advance the institutional reform of the 55-member Union.
In the two-day session, the AU heads of states are expected to consider detailed proposals for making the AU Commission more effective and performance-based institution, which is the heart of the reform.
"The purpose of this extraordinary summit is to advance the institutional reform of our Union. Events on our continent and across the world continue to confirm the urgency and necessity of this project," said Rwandan President Paul Kagame, who is also current chair of AU.
Kagame said the goal is to make Africa stronger and give our people the future they deserve.
Speakers at the opening of the summit reiterated that the reform is timely as Africa is faced by pressing issues due to events both inside and outside the continent.
Recurring domestic strife, violence, emerging threats on the continent and increased competition in the international arena are among the factors that are said to make the AU reform relevant and timely.
In his opening remarks, Moussa Faki Mahamat, Chairperson of the AU Commission, reiterated focus areas of the reform including strengthening strong link between decision and actions, as well as financing of the Union.
"Beyond the effort on the structure and procedures, the reform is also a matter for political will. Indeed the most fundamental aspect which is going to the change for the better is linked to the strengthening and strong link that we are establishing between our statements and our actions," said the Chairperson.
"It is with this spirit that we are going to translate our aspirations of Agenda 2063 in to realities," he said.
Speaking on the occasion, Ethiopia's Prime Minister Abiy Ahmed urged political commitment of African leaders to fully implement the financing decision, which he said "remains the heart of the reform."
At the core of the AU, reform process is the design and establishment of a sustainable financing mechanism to ensure that AU not only stands firmly on its own feet but can also shape and drive its agenda, the premier has noted.
In 2012, AU member states covered just 3 percent of the AU budget, which increased to 14 percent in 2017.
And to sustain the efforts of financing and reduction of financial dependence on external partners, Prime Minister Ahmed underlined that Africans must create the necessary growth.