Yemeni forces advancing on rebel-held Hodeida: coalition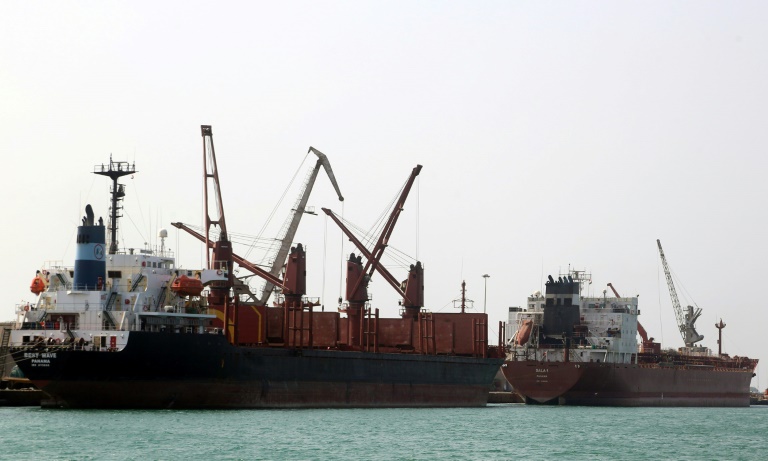 The Red Sea port has been a point of contention in Yemen's war since Saudi Arabia and its allies intervened on behalf of the government in 2015 against Iran-allied Huthi rebels (Photo: AFP)
Yemeni government forces are only around 20 kilometres (12 miles) from Hodeida as they advance on the key rebel-held port city, the Saudi-led military coalition said on Monday.
The Red Sea port has been a point of contention in Yemen's war since Saudi Arabia and its allies intervened on behalf of the government in 2015 against Iran-allied Huthi rebels.
"The Yemeni army backed by the coalition is at a distance of around 20 kilometres from Hodeida," coalition spokesman Turki al-Maliki told reporters in Riyadh.
"The purpose is to return the city back to the legitimate government of Yemen. Our operations are ongoing," he added.
Hodeida is the main conduit for humanitarian aid on which millions depend, as Yemen teeters on the brink of famine.
But for neighbouring Saudi Arabia, Hodeida is seen as the entry point for rebel weaponry -- which it accuses regional rival Tehran of supplying.
"Our goal is to cut the vein that the Huthis are benefiting from" in their war effort, Maliki said.
There was no immediate comment from the rebels on Maliki's claim.
The United Arab Emirates -- a key member of the Saudi-led alliance -- has taken the initiative to ramp up the coastal offensive, with the stated goal of taking Hodeida.
In November 2017, the coalition announced a total blockade on Hodeida in response to a rebel ballistic missile attack that targeted the Saudi capital Riyadh.
That embargo was eased under international pressure, but the coalition has meanwhile set its sights on retaking Hodeida by land -- especially as rebel missile attacks have increased.
The United Nations has warned that any operation aimed at seizing Hodeida itself would disrupt the entry of aid shipments to Yemen, 70 percent of which flow through the rebel-held port.
The fighting in western Yemen has been fierce, slowed by landmines that Yemeni military sources say have been laid by the insurgents.
Nearly 10,000 people have been killed since the Saudi-led alliance launched its intervention in Yemen in March 2015, contributing to what the UN has called the world's worst humanitarian crisis.