Tesco trial collapses after two executives cleared in UK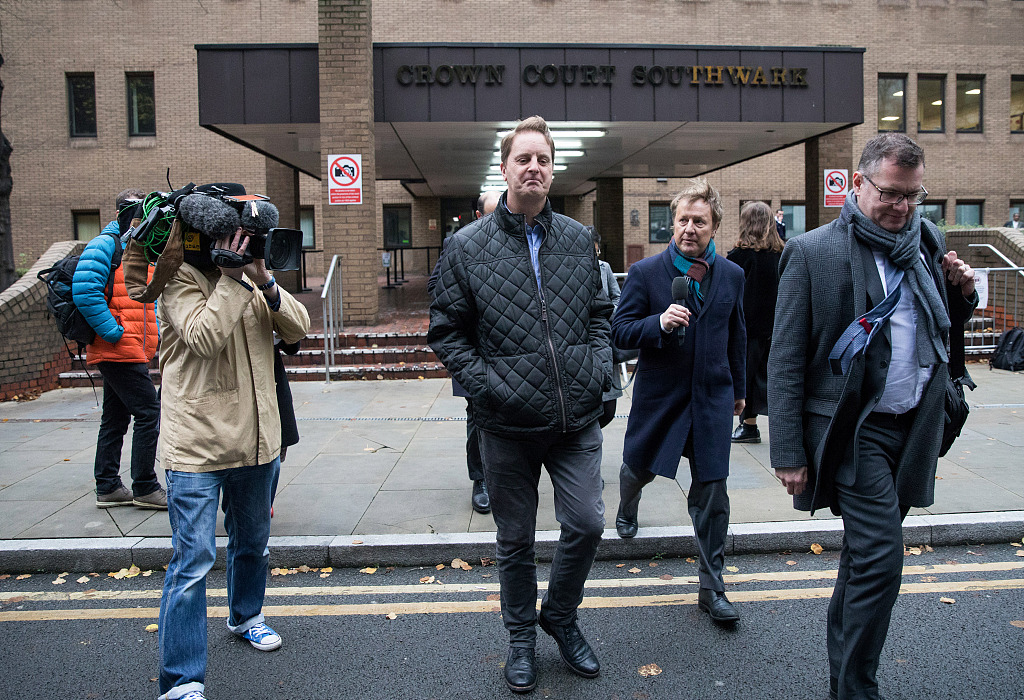 John Scouler, former U.K. commercial director for Tesco Plc, center, departs Southwark Crown Court following the dismissal of his accounting-scandal case in London, U.K., on Thursday, Dec. 6, 2018. (Photo: VCG)
A trial at the heart of a £250-million ($320-million, 280-million-euro) British accounting scandal collapsed on Thursday after two executives with the global groceries chain Tesco were cleared of false reporting and fraud.
Tesco's shares lost 12 percent in a day when the company admitted in September 2014 that it had overstated its profits.
The firm itself avoided being dragged through the courts by agreeing to pay a £129-million fine.
A London jury was told on Thursday that two executives -- former UK managing director Chris Bush and ex-UK food commercial director John Scouler -- had been acquitted by an appeals court the previous day.
Wednesday's verdict was sealed until Thursday.
The acquittals came after the presiding judge dismissed the case brough by Britain's Serious Fraud Office due to lack of evidence.
"In certain crucial areas, one in particular, the prosecution's case was so weak that it should not be left for a jury's consideration," Judge John Royce said.
The trial of former CFO Carl Rogberg was suspended in February when he suffered a heart attack in court.
A judge is yet to decide what to do about his case.
All three could have been jailed for 10 years for fraud and seven years for false financial reporting.
Tesco shares were down two percent in afternoon trading on the back of sharp losses on European markets.