Far-right leader wins snap election in Italy
Giorgia Meloni, the leader of the far-right Brothers of Italy political party, pledged on Monday to work for all Italians and make them proud to be Italian again after she won a snap election on Sunday, a victory that is set to make her Italy's first female prime minister, but is likely to irk Brussels.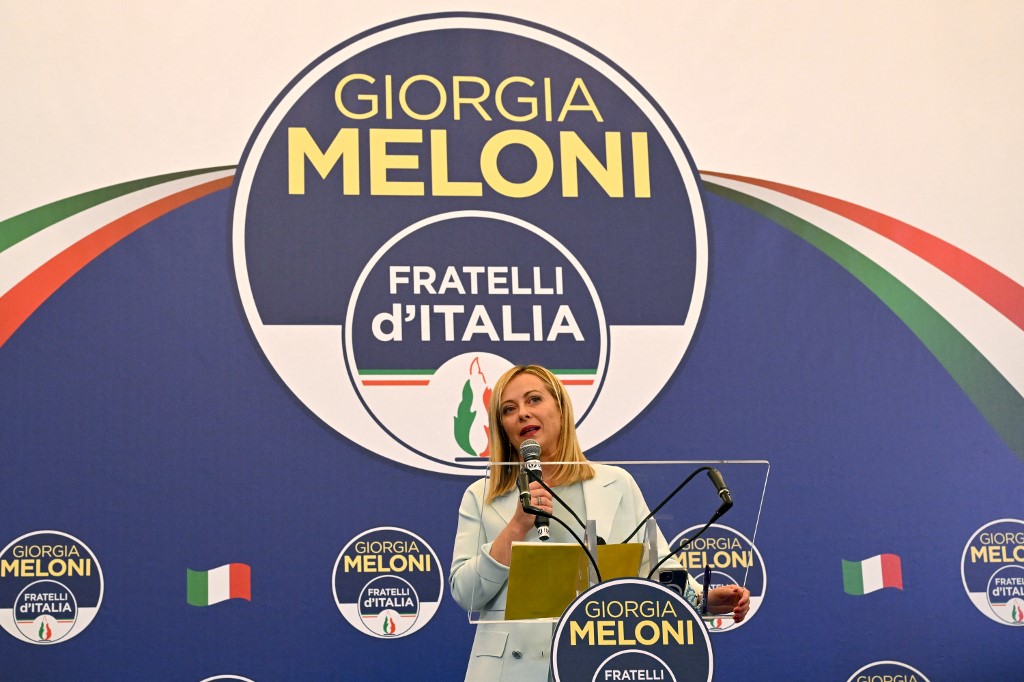 Exit polls showed that the right-wing coalition led by Meloni's party received about 45 percent of the vote, while 26 percent went to Meloni's Brothers of Italy party. The coalition also includes the League party of Matteo Salvini and the Forza Italia party led by former prime minister Silvio Berlusconi.
The center-left coalition, led by the Democratic Party, conceded defeat after securing 29 percent of the vote. The populist Five Star Movement obtained 16.5 percent.
Voter turnout was 64 percent, well below the 73 percent in the 2018 election, according to Italy's Interior Ministry.
Speaking on Monday, Meloni said that Italians had sent "a clear message" in supporting her coalition.
"If we are called upon to govern this nation, we will do so for all Italians, with the aim of uniting the people, of exalting what unites them rather than what divides them," she said.
"We will work so that Italians can be proud to be Italian again," the 45-year-old told supporters, who had waited until 2:30 am to hear from her at the party's election night party in Rome.
Sunday's election came after outgoing Prime Minister Mario Draghi resigned in July following his coalition's collapse when the Five Star Movement political party pulled out.
Lai Suetyi, an associate professor at Guangdong University of Foreign Studies' Center for European Studies, said Meloni's victory reflects the "desperation of the Italian public in seeking new leadership and a way out from decade of crises".
"To the already messy Italian internal politics, this brings more fractions and instability," she said.
Foreign Ministry spokesman Wang Wenbin said in Beijing on Monday that China hopes the new Italian government will continue to follow positive and pragmatic policies toward China.
Wang said at a news briefing that the sound and steady development of bilateral ties conforms with the shared interests of both countries, and that he hoped the Italian government would work with China to deepen cooperation in various fields.
European Commission President Ursula von der Leyen said last week that the EU had tools at its disposal to use if a new Italian right-wing government does not follow EU rules, implying that Brussels could suspend funding to Italy if its behavior did not conform with EU core values. Her words drew criticism in Italy.
Italy, which has the third-largest economy of the 27 EU members, is the largest recipient of the EU's recovery fund, known as NextGenerationEU, aimed at reviving the post-COVID-19 economy and speeding up a green transition. Italy is expected to receive 191.5 billion euros ($185.3 billion) of the 750 billion euro fund.