US Treasury sanctions key Hezbollah, Iran-related networks in Iraq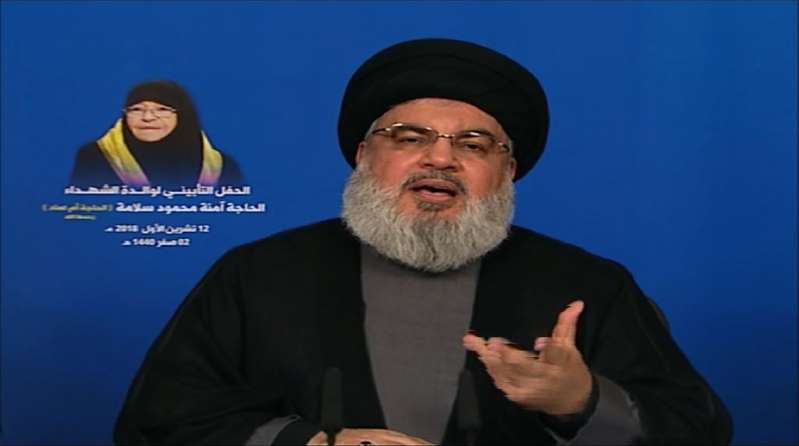 Under pressure from US sanctions: Hassan Nasrallah, the leader of Lebanon's Hezbollah movement. (Photo: AFP)
WASHINGTON, Nov. 13 (Xinhua) -- The US Department of the Treasury's Office of Foreign Assets Control (OFAC) on Tuesday announced sanctions on key Hezbollah and Iran-related networks in Iraq.
Among the targeted were four Hezbollah-affiliated individuals "who lead and coordinate the group's operational, intelligence, and financial activities in Iraq," according to a statement issued by the Treasury.
These people were accused of working as "terror facilitators" that smuggled oil for Iran, raised funds for Hezbollah, and sent fighters to Syria for the IRGC-Qods Force on behalf of Iran, said Sigal Mandelker, Under Secretary of the Treasury for Terrorism and Financial Intelligence.
"Treasury's concerted actions aim to deny Hizballah (Hezbollah)'s clandestine attempts to exploit Iraq to launder funds, procure weapons, train fighters, and collect intelligence as a proxy for Iran," he added. "This administration will impose severe consequences on anyone assisting Hizballah and their global support networks, and those who engage in business relationships with these terrorists expose themselves to serious sanctions risk."
These designations followed the signing into law of the Hizballah International Financing Prevention Amendments Act of 2018 on Oct. 25, and "completed the re-imposition of US nuclear-related sanctions that were lifted or waived under the Joint Comprehensive Plan of Action (JCPOA)," read the statement.
The individuals designated on Tuesday would be subject to secondary sanctions.
According to US regulations and laws, the Treasury can prohibit or impose strict conditions on the opening or maintaining in the United States of a correspondent account or a payable-through account by a foreign financial institution that "knowingly facilitates a significant transaction for Hizballah."
All property and interests in property of those sanctioned targets that were subject to U.S. jurisdiction would be blocked, and US persons were generally prohibited from engaging in transactions with them.