Moon says both Kim, Trump wish success of DPRK-US summit wholeheartedly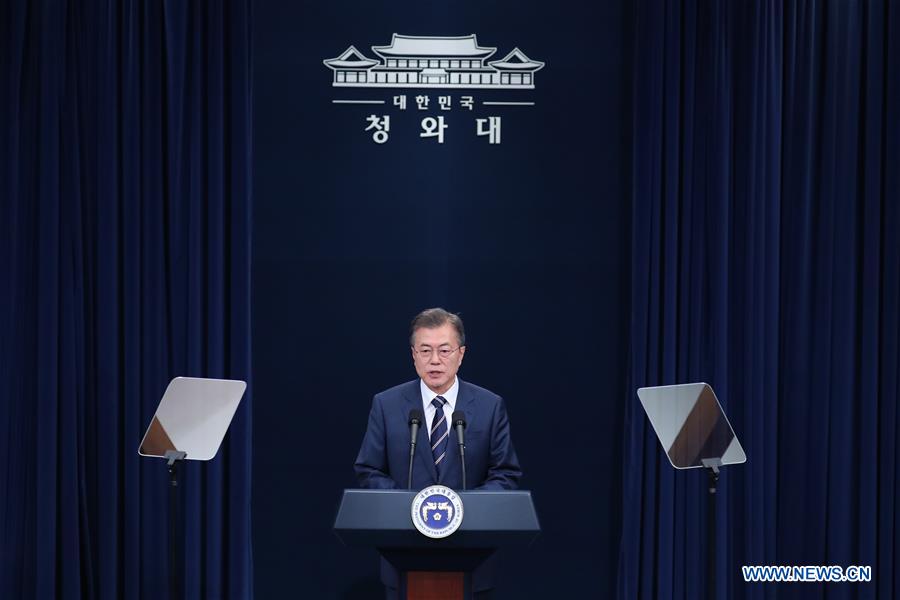 (Photo: Yohnap)

SEOUL, May 27 - South Korean President Moon Jae-in said Sunday that both top leader of the Democratic People's Republic of Korea (DPRK) Kim Jong Un and US President Donald Trump wished the success of their summit, originally scheduled for June 12 in Singapore, "wholeheartedly."
Moon made the comments in his nationally televised speech after holding a surprise summit with Kim Saturday at the border village of Panmunjom and a summit with Trump in Washington on May 22.
The South Korean leader said he met with Kim for the second time in a month following the third inter-Korean summit on the South Korean side of Panmunjom on April 27. The second meeting between Moon and Kim was held on the DPRK side of Panmunjom at the request of Kim, Moon said.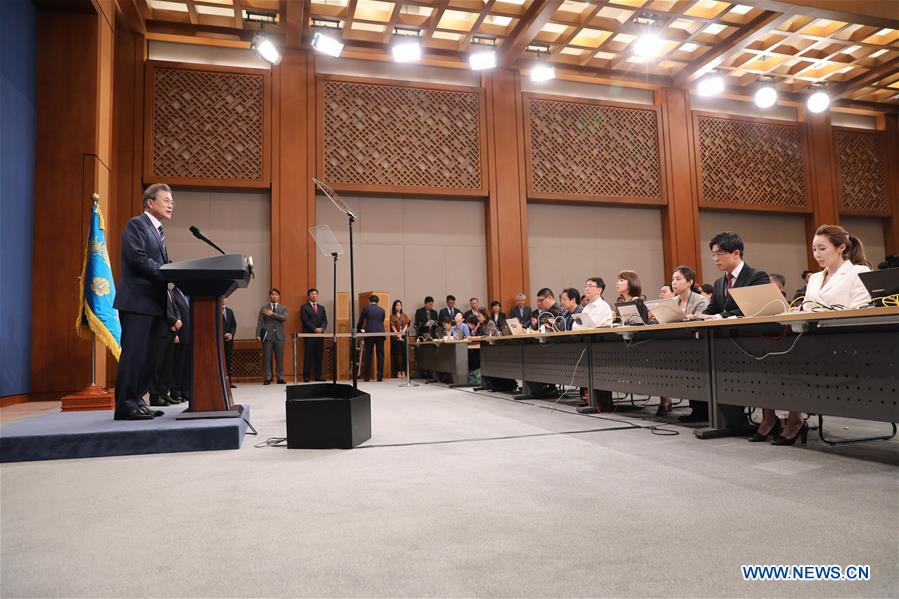 At the April 27 summit, Moon and Kim promised to meet at any time, in any place and in no format, if necessary, to discuss significant issues between the two Koreas, Moon said.
Kim had delivered his intent on Friday afternoon to meet with Moon, which the South Korean president willingly accepted.
Moon spoke highly of his second meeting with Kim, which the South Korean leader likened to a daily round between old friends. He said the two Koreas should meet as it was.
At the latest meeting, Moon explained to Kim about the outcome of his summit with Trump in Washington earlier this week, conveying Trump's "firm will" to end hostile relations with the DPRK and build economic cooperation if Kim fulfills complete denuclearization of the Korean Peninsula.
Moon told Kim that Pyongyang and Washington should dispel possible misunderstandings via direct dialogues and have sufficient working-level talks over agenda that needs to be agreed upon at the Kim-Trump summit as both Kim and Trump wholeheartedly wished the success of the DPRK-US summit.
US President Trump sent a letter to the DPRK leader on Thursday, saying that their planned meeting in Singapore on June 12 would not happen due to "tremendous anger and open hostility" displayed in Pyongyang's recent statements.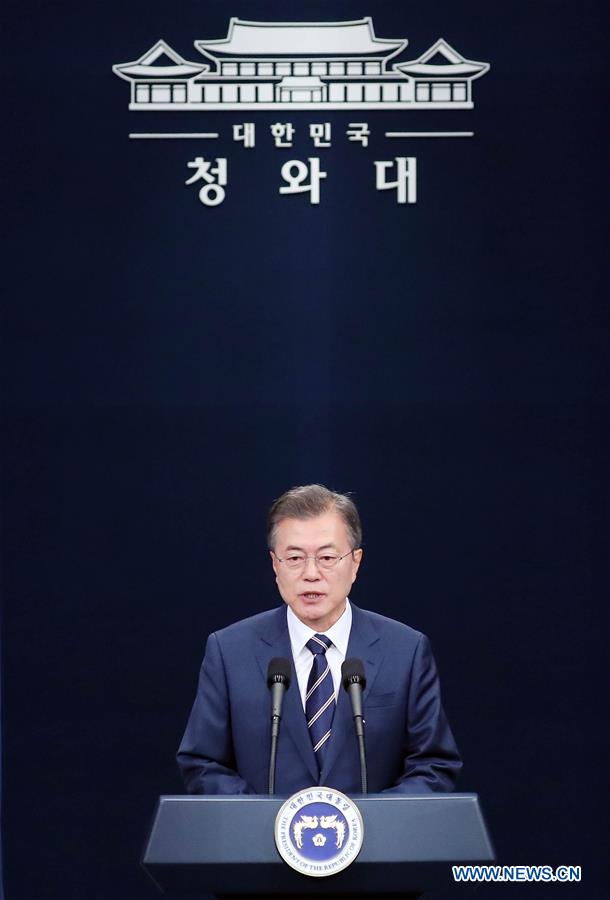 The DPRK leader made clear his commitment to complete denuclearization of the Korean Peninsula at the Saturday meeting with Moon, expressing his willingness to end the history of war and conflict, and cooperate for peace and prosperity through a successful DPRK-US summit.
Moon and Kim wished the June 12 DPRK-US summit should be held and the journey of denuclearizing the Korean Peninsula and building permanent peace should never be stopped. The leaders agreed to closely cooperate to achieve it.
To rapidly enforce the Panmunjom Declaration, which Moon and Kim signed after their April 27 summit, the two sides agreed to hold high-level inter-Korean talks on June 1.
It would be followed by inter-Korean talks between military officials to ease military tensions and a Red Cross talks to hold the reunion of separated families across the inter-Korean border after the 1950-53 Korean War ended with an armistice, Moon said.
Moon and Kim also agreed to meet and communicate if necessary at any time and in no format.