London needs more police to tackle street violence: Home Secretary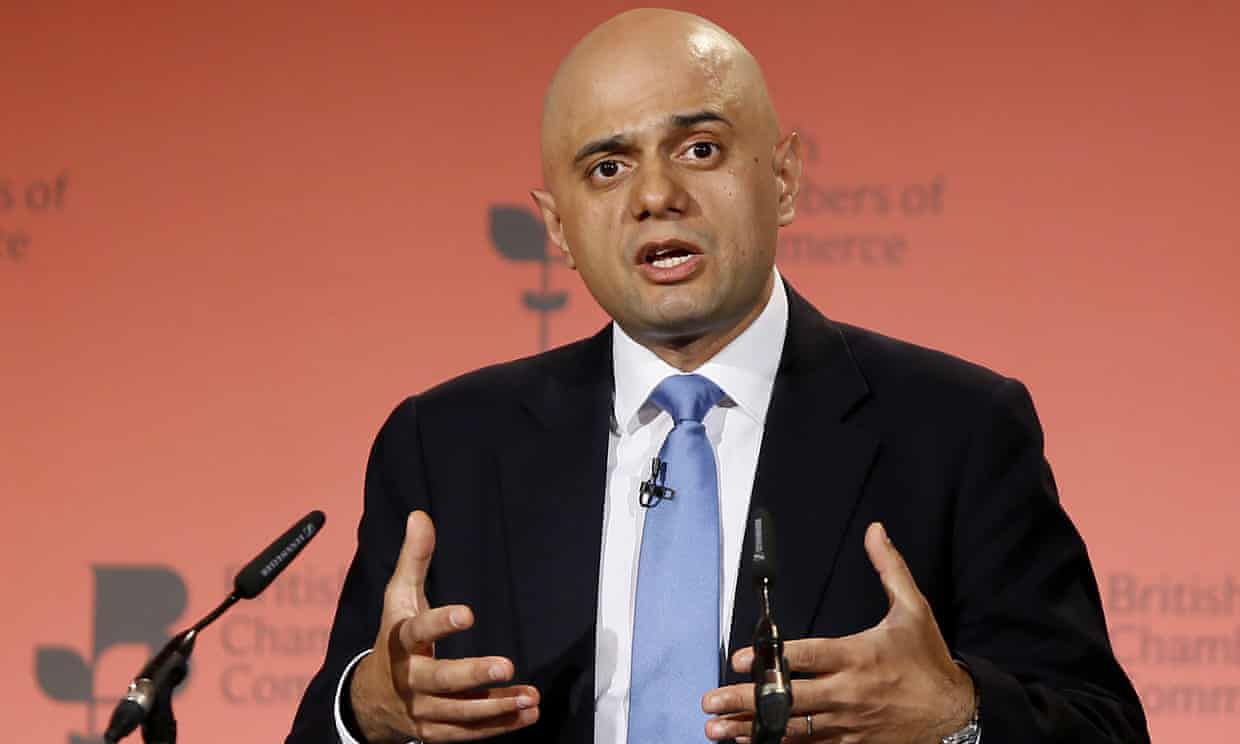 UK Home Secretary Sajid Javid, speaking at the the British Chambers of Commerce annual conference in London in 2016. (Photo: AP)
LONDON, Nov. 12 (Xinhua) -- British Home Secretary Sajid Javid on Monday said that the number of police officers on the London streets was a key part of efforts to tackle violent crime.
The British capital is being haunted by rising knife crimes, which left five people killed during the first week of this month.
Javid admitted that "a fresh look" at police resources nationwide is needed, saying that officer numbers is "an important part of the solution" of reducing crime figures."
British police funding has fallen by 19 percent in real terms since 2010, while officer numbers have decreased by more than 20,000 over the same period.
Javid told Good Morning Britain: "Police numbers have to be an important part of the solution. Let's not pretend that it's not. There has been a big increase in police funding in the last three years."
"There was a big increase last year. That said, I'm the first to admit, we need to take a fresh look at that and make sure that police - not just in London, but across the country -- have the resources that they need," he said.
There were five people stabbed to death in London in separate killings in the week from Oct. 31.
In London alone there have been 119 violent deaths in 2018, including two cases that are being treated as self-defense. Around a third involved victims aged 16 to 24 while 20 were teenagers.
Amid the violence, police chiefs have proposed an expansion of officers' stop-and-search powers.
The number of homicides in the capital is nearing that which was recorded for the whole of last year. In 2017, there were 118 violent deaths in the capital, excluding the victims of the terror attacks at Westminster Bridge, London Bridge and Finsbury Park.