China's icebreaker Xuelong makes port call at Australia's Hobart
ABOARD XUELONG, Nov. 17 (Xinhua) -- China's research icebreaker Xuelong docked in Australia's port of Hobart Saturday morning to replenish supplies, the last time it will do so before sailing to the Antarctic.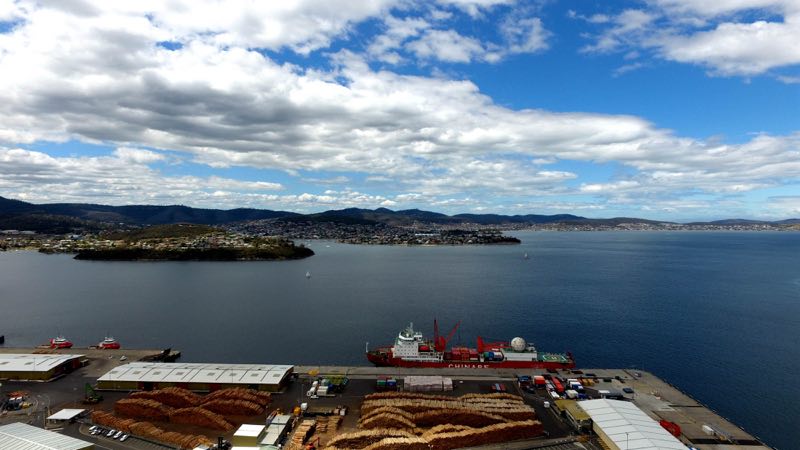 Photos: Xinhua
The icebreaker, also known as the Snow Dragon, is on China's 35th Antarctic research expedition.
During the stay in Hobart, the research team will upload supplies including fuel and food, as well as some research equipment, said Han Yanji, an official in charge of general management of the Antarctic mission.
Some 26 researchers will also board the vessel here, said Han.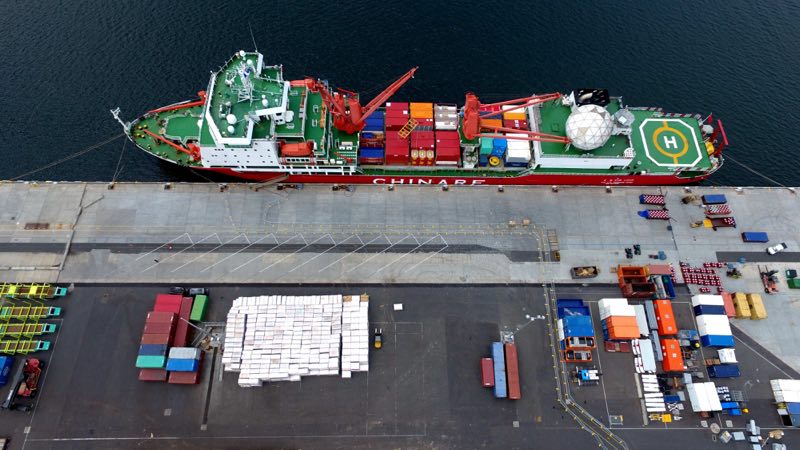 The ship is scheduled to leave Hobart Sunday evening and sail toward China's Zhongshan Station in Antarctic, said Shen Quan, captain of Xuelong.
The ship has traveled some 5,000 nautical miles (about 9,800 km) since it set out for this mission from Shanghai on Nov. 2.
According to its plan, the research expedition will work on facility maintenance and upgrading at China's Antarctic stations, conduct a maritime environment investigation, and make preparations for the construction of a new research station on Inexpressible Island.