Kenya to receive 24 million COVID-19 vaccines in second week of February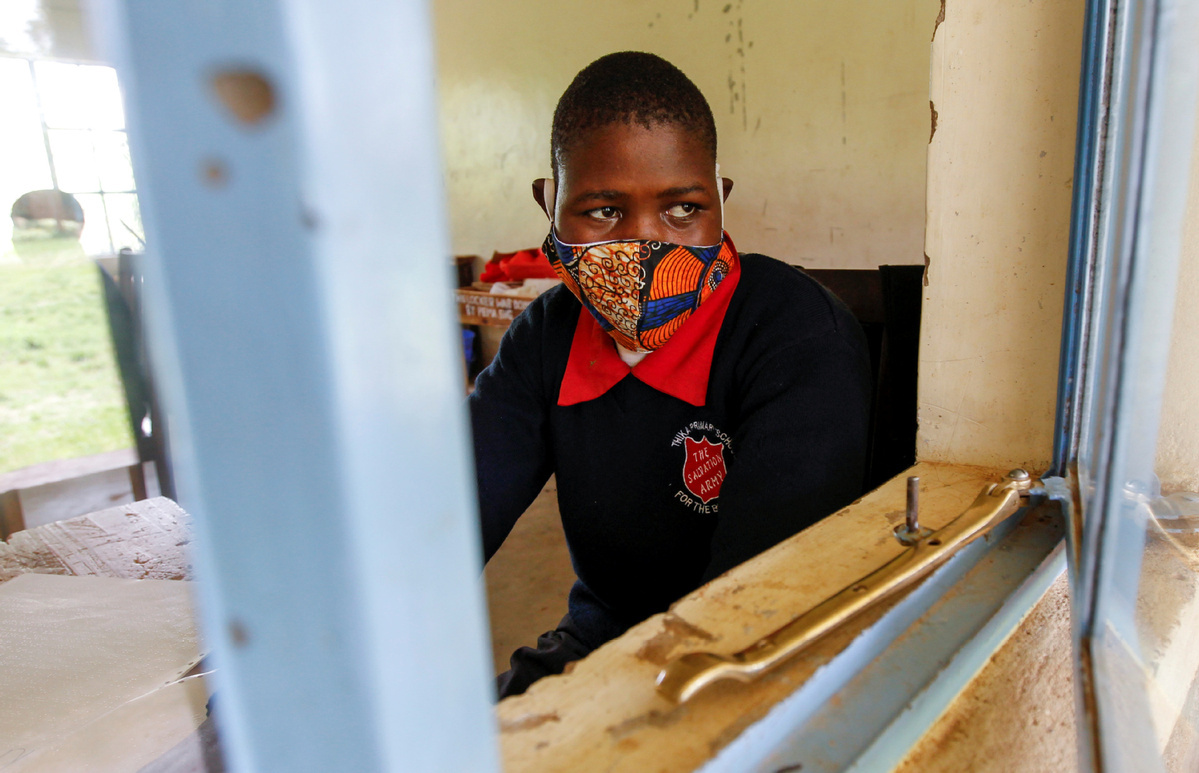 Mutahi Kagwe, Kenya's health cabinet secretary, on Wednesday said the government had procured 24 million doses of coronavirus vaccines and they are expected in the country by the second week of February.
Kagwe said when the vaccination process kicks off, frontline health workers will be given priority, followed by teachers and those with underlying health conditions.
He clarified nobody will be forced to get the vaccination, including those in the priority categories.
In addition to the ordered vaccines by the government, Kagwe said they also expect vaccines that will be procured through the Africa Centers for Disease Control and Prevention.
Additionally, he said the government has given the private sector the go-ahead to procure doses of the vaccines to help in fighting the virus.
However, while there are high hopes for accessing vaccines, Kagwe urged Kenyans to continue observing health protocols of wearing masks in public places, observing social distancing and hand-washing, which have proved effective in curbing the spread of the virus.
As of Jan 6, Kenya had recorded 97,398 coronavirus infection cases and 1,694 deaths.
Kagwe said the government will be procuring the AstraZeneca-Oxford vaccine. Unlike Pfizer's BioNTech vaccine, the AstraZeneca-Oxford vaccine is easier to transport and store.
While Pfizer's BioNTech vaccine has to be stored at negative 70 degrees Celsius, the AstraZeneca-Oxford vaccine can be stored and transported at normal refrigerated temperatures of 2 to 8 degrees.
The AstraZeneca-Oxford vaccine has been approved for emergency use in India and the United Kingdom.
Africa CDC is coordinating with the Covax facility, a global initiative working on equitable coronavirus vaccine access that has assured enough doses for an initial 20 percent of the African population.
Africa CDC is also working with Gavi, the vaccine alliance, the Coalition for Epidemic Preparedness Innovations, World Bank and the African Export-Import Bank to secure alternative vaccines in efforts to achieve its target of 60 percent of the African population to realize herd immunity.
So far, Africa had recorded over 2.8 million coronavirus infection cases and almost 70,000 deaths. South Africa is the most affected country in the continent, having recorded over 1 million infections and more than 30,000 deaths.
The country is also grappling with a new variant of coronavirus that is spreading rapidly. Scientists also caution the 501Y.V2 could be more resistant to current vaccines.
In a news conference on Jan 3, South African minister of health Zweli Mkhize said the country is working to access vaccines as early as February.
Mkhize said South Africa is targeting a minimum of 67 percent of the population for vaccination to achieve herd immunity.