Kim enters Russia for first meeting with Putin  
People's Daily app
1556073924000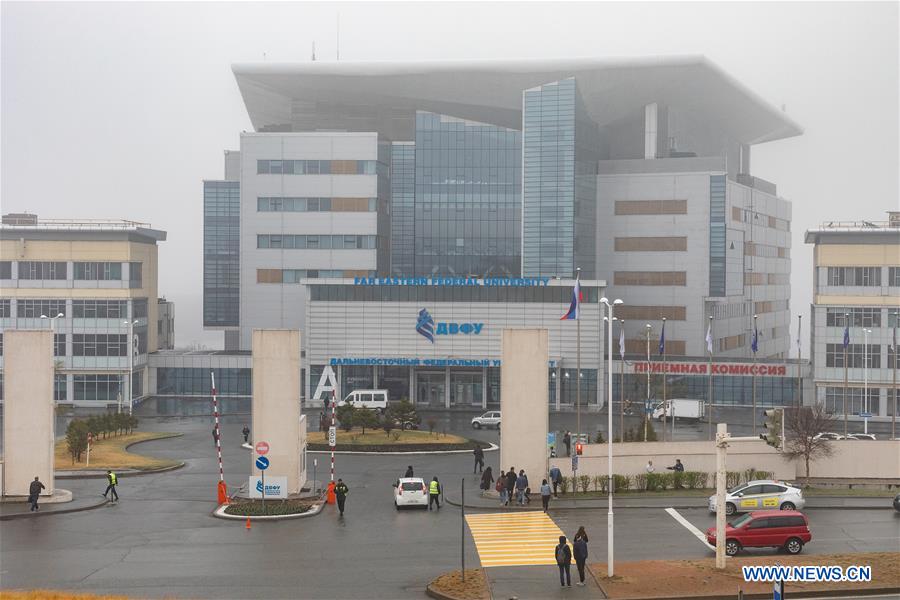 Photo taken on April 23, 2019 shows the gate of Far East Federal University in Vladivostok, Russia. (Xinhua/Bai Xueqi)
A train carrying Kim Jong-un, top leader of the Democratic People's Republic of Korea (DPRK), crossed the Russian border and arrived at a station in the south of the Primorsky region, TASS reported on Wednesday, quoting a Russian official.
Kim's train departed a railway station in Pyongyang on Wednesday dawn, DPRK's state media KCNA reported earlier.

It will be the first meeting between Russian President Vladimir Putin and Kim, which is scheduled in Russia's Far East city of Vladivostok on Thursday.

The talks will be held face-to-face before extended negotiations between delegations and an official reception, Kremlin aide Yuri Ushakov said on Tuesday.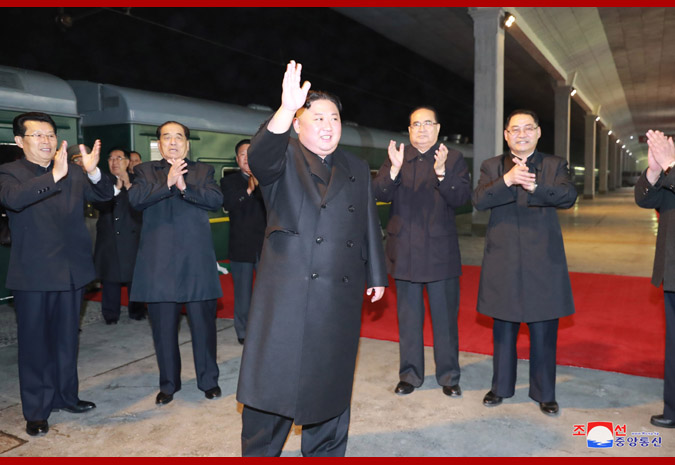 DPRK leader Kim Jong-un waves at a train station on Wednesday, April 24, 2019, before leaving for Russia. (Photo: KCNA)
Among the senior officials accompanying Kim's Russia visit are Kim Phyong-hae and O Su-yong, members of the Political Bureau and vice-chairmen of the Central Committee of the Workers' Party of Korea (WPK), according to KCNA.

The talks will be primarily focused on a political and diplomatic solution to the nuclear issue on the Korean Peninsula, and the participants do not yet plan to sign any documents or make a joint statement, Ushakov said.
(Compiled by Chen Lidan; with input from Xinhua)