New military council leader promises civilian government for Sudan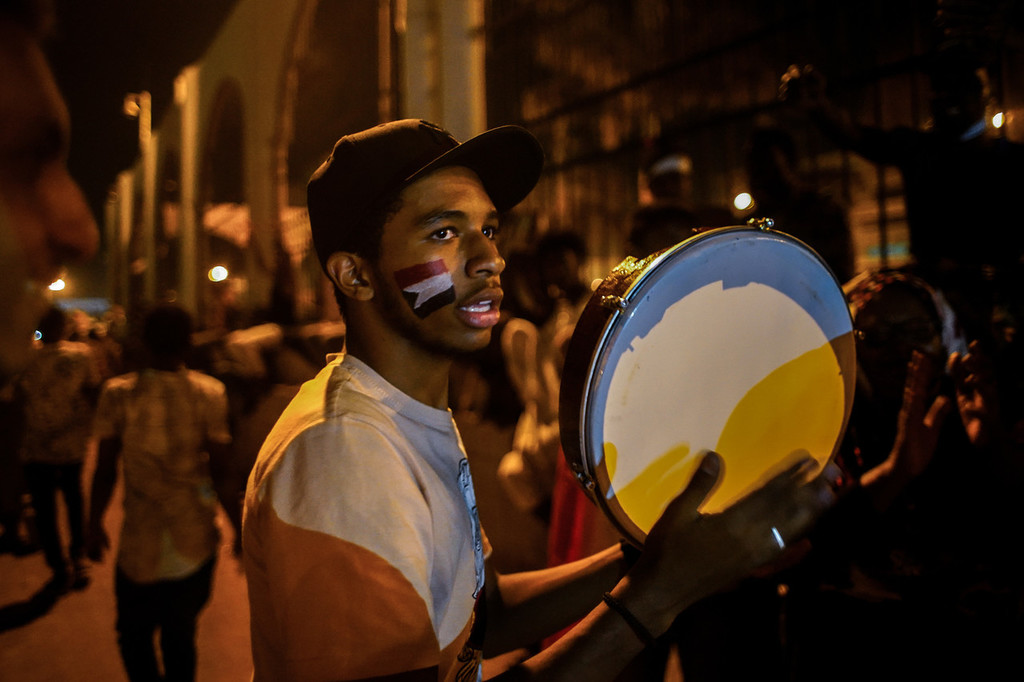 People gather outside the Sudanese army headquarters, in Khartoum, Sudan, on April 13, 2019. (Photo: IC)
KHARTOUM - The new head of Sudan's military council said on Saturday a civilian government would be formed after consultations with the opposition and promised the transition period would last for a maximum of two years.
Protesters, however, kept up the pressure for rapid change following the overthrow of long-ruling autocrat President Omar al-Bashir on Thursday.
In his first televised address, Lieutenant General Abdel Fattah al-Burhan Abdelrahman cancelled a night curfew and ordered the release of all prisoners jailed under emergency laws put in place by Bashir before his downfall.
During a meeting between the transitional military council and a coalition of protest organisers, the protesters demanded that civilians be included in the council, activists who were briefed about the meeting said.
They will submit names of suggested members on Sunday.
The military council also promised to "abolish all laws that restrict freedoms," the activists said.
Bashir was overthrown on Thursday after months of mass protests brought on by rising food costs, high unemployment and increasing repression during his three decades in power.
The main protest organiser had earlier on Saturday urged people to keep marching to demand a civilian government after the defence minister and the intelligence chief stepped down.
Thousands of people gathered in front of the Defence Ministry in central Khartoum, a Reuters witness said.
Salah Abdallah Mohamed Saleh, known as Salah Gosh, the former head of the National Intelligence and Security Service quit, state media said.
He was once the most influential person in the country after Bashir and protesters held him responsible for the killing of demonstrators demanding an end to military rule.
Defence Minister Awad Ibn Auf stepped down as head of the transitional military council late on Friday after only a day in the post.