Blaze in South Korea kills 3, injures 37
People's Daily app
1530002279000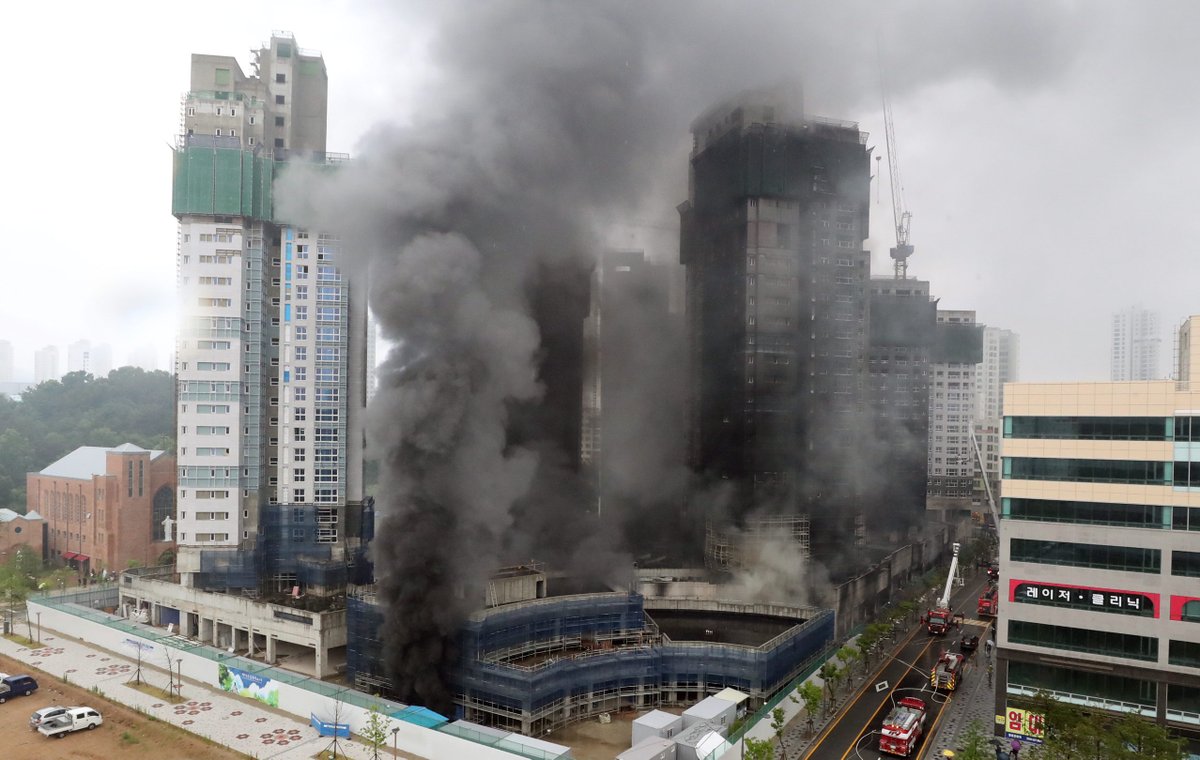 Photo: Yonhap
Seoul (People's Daily)- A fire broke out at a building in Sejong City, South Korea on Tuesday afternoon. Authorities confirmed three workers at the site had been found dead, and 37 others injured.
They added that firefighters have placed the blaze under control, Yonhap News Agency reported.
Twelve Chinese nationals were among those injured, according to information released by the Chinese Embassy in Seoul.
The embassy has launched an emergency mechanism and set up communication channels with relevant local authorities. A team led by a senior officia from the embassy's consular section has been sent to Sejong City.
Huge plumes of smoke quickly engulfed the site around 1:16 pm local time despite the heavy rain. Local authorities dispatched an aerial firefighting force to the site. They put out the fire at 2:30 pm, and rushed the injured to a nearby hospital.
Firefighters are searching for other possible casualties. An investigation into the cause of the fire is ongoing.
(Compiled by Li Lei)